Made in Canada for over 40 years!
OVER 45 Years of working in the Corrugated Packaging Industry in Alberta (Calgary / Edmonton) and San Diego, California.
Instabox is the only corrugated box business with two factories operating in Alberta (Calgary & Edmonton) which is part of the reason why Instabox.ca can reach more clients and serve customers better than anyone else. Service is what we are all about. Versatility and flexibility is the name of the game and customers can order just a few cardboard boxes or thousands at a time. No order is too big or too small!
Instabox can turn orders around in a matter of hours if that service is required. All orders are manufactured right in their own factories, which helps keep overhead cost and labor expenses down, meaning more savings for customers! We pride ourselves on the fact that only the best employees' work with us and that most have been with our company for more than two decades. Some have even been here since the first day Instabox was started!
Instabox.ca is not just cardboard boxes. We manufacture folding cartons, paper boxes, die cut boxes, one color box, two color boxes, and full four color process, litho lament boxes. Display boxes as well as heavy duty shipping boxes can also be customized and ordered for all of your business, shipping, or storage needs. With Instabox.ca the process works to help cut costs so that the savings can be passed on to the customer.
Contact us today to see how Instabox can transform your business and make it easier than ever to order cardboard boxes:
(Edmonton Factory) 1-800-661-9949
(Calgary Factory)1-800-482-6173
Email
With Instabox it's easy being GREEN (Please Recycle)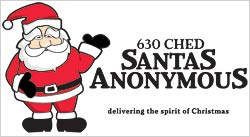 Proud Sponsor for 35 Years of