Custom Cardboard Boxes
Ordering is super easy. We can set up in 30 seconds from one size to the next.
You can order custom cardboard boxes in any quantities, any dimensions (from 3″ to 5+ feet  size) with any printings of your choice. Stitched or double glued, single wall or heavy duty double and triple walls. A trillion plus combinations. One to three color Flexo printing or one to full color on Litho laminate label printing that can be applied to the box in any quantities. Our Flexo inks are environmentally friendly and we use 100% Canadian paperboard.
With two factories in Alberta we can insure fast processing and delivery, we can be up and running and ready to print in as little as 30 seconds. We don't charge any setup fees beside plates and printing.
Build brand recognition by having your boxes printed with your logo and any other information.
Contact us for a free quote.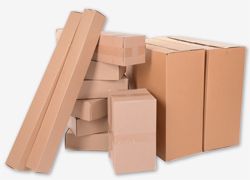 Click to enlarge
Box Type: Various shapes and sizes of corrugated cardboard boxes
Material: Corrugated Cardboard
Sizes: Any size
Color options: 1 to 3 color flexo printing or one to full color on Litho laminate label printing that can be applied to the box in any quantities
Minimum quantities: None – you can order 1 to 10,000 plus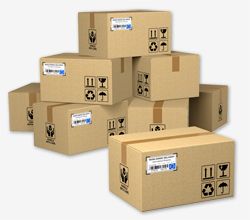 Click to enlarge
Box Type: Custom printed cardboard boxes with printed labels
Material: Corrugated Cardboard
Sizes: Any size
Printing: 1 colour process
Minimum quantities: None – you can order 1 to 10,000 plus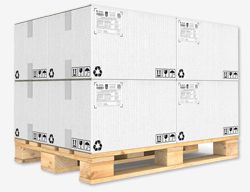 Click to enlarge
Box Type: Custom printed white cardboard boxes with printed labels
Material: Corrugated White Cardboard
Sizes: Any size
Printing: 1 colour process
Minimum quantities: None – you can order 1 to 10,000 plus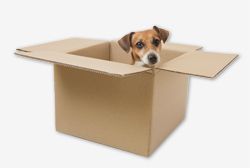 Click to enlarge
Box Type: Custom Cardboard Box
Material: Corrugated Cardboard
Sizes: Any size
Color options: 1 to 3 color flexo printing or one to full color on Litho laminate label printing that can be applied to the box in any quantities
Minimum quantities: None – you can order 1 to 10,000 plus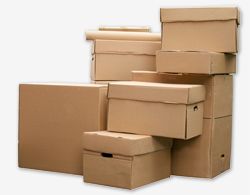 Click to enlarge
Box Type: Various shapes and sizes of corrugated cardboard boxes with lid
Material: Corrugated Cardboard
Sizes: Any size
Minimum quantities: None – you can order 1 to 10,000 plus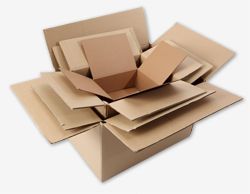 Click to enlarge
Box Type: Various shapes and sizes of corrugated cardboard boxes
Material: Corrugated Cardboard
Sizes: Any size
Color options: 1 to 3 color flexo printing or one to full color on Litho laminate label printing that can be applied to the box in any quantities
Minimum quantities: None – you can order 1 to 10,000 plus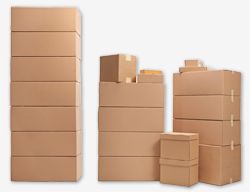 Click to enlarge
Box Type: Various shapes and sizes of corrugated cardboard boxes
Material: Corrugated Cardboard
Sizes: Any size
Color options: 1 to 3 color flexo printing or one to full color on Litho laminate label printing that can be applied to the box in any quantities
Minimum quantities: None – you can order 1 to 10,000 plus