Fruit Box
Fruits and vegetables are grown with care, so they deserve the best possible packaging. This means optimal protection, efficient transport, and attractive store presentation. To ensure that your product is safely packed and transported, Instabox offers a wide variety of PST free fruit boxes.
This variety of fruit box or container is stackable, and it contains a bottom floor, two end walls, and two side walls that are attached via flaps. They are made from strong, corrugated cardboard, allowing the boxes to be reused for fruit packaging and transportation multiple times. Fruit boxes are highly durable and can prevent bruising and damage to fruit when transported, while also being environmentally friendly and safe for interacting with food products.
These bin boxes are made from regular slotted carton, and they are either open on top or provide adequate air holes to ensure optimal ventilation. Poor ventilation of produce can lead to carbon dioxide accumulation around the fruit, and this can ruin the product by causing internal breakdown, bad flavors, and failure of the fruit to ripen. Our fruit boxes can also be custom printed in order to market and ship direct from your business, making these boxes both beautiful and practical.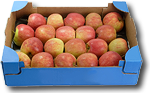 Click to enlarge
Box Type:Fruit Box
Material:corrugated carton, PST free
Printing:one colour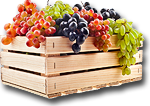 Click to enlarge
Box Type:Fruit Box
Material:wood
Printing:none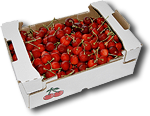 Click to enlarge
Box Type:Fruit Box
Material:corrugated carton, PST free
Printing:two colours with print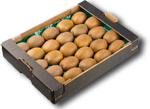 Click to enlarge
Box Type:Fruit Box
Material:corrugated carton, PST free
Printing:one colour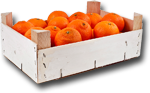 Click to enlarge
Box Type:Fruit Box
Material:wood
Printing:none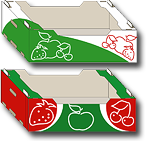 Click to enlarge
Box Type:Fruit Box
Material:corrugated carton, PST free
Printing:two colours with print