Wine Bottle Box and Vineyard Box
When it comes to packaging your wine bottles, you are likely looking for optimal protection, efficient transportation, and attractive presentation. To ensure that your product is safely packed and transported, Instabox offers a wide variety of PST free wine bottle and vineyard boxes. Whether you are transporting an individual bottle of Merlot, giving away a classic Pinot Grigio as a holiday gift, or shipping an entire case of your favorite Cabernet, our wine boxes can ensure that your bottles arrive safely.
Our wine bottle box and vineyard box options are available in both wooden form and as corrugated cartons. The wooden varieties are created with high craftsmanship and high quality in order ensure that your wine arrives at its final destination damage-free. These durable boxes are also environmentally friendly and safe for interacting with food products. Use them again or recycle them to reduce your environmental impact.
Best of all, your wine bottle box can be custom printed in order to market and ship direct from your business, making them a beautiful and practical packaging solution for both small and large businesses. Promote your organization while protecting your product, and reuse your boxes again and again to get the best return on your investment.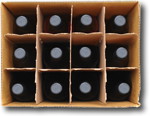 Click to enlarge
Box Type:Wine Bottle Box
Material:corrugated carton, PST free
Printing:none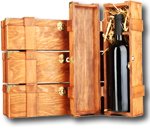 Click to enlarge
Box Type: Vinyard Box
Material:wood
Printing:none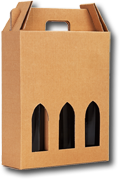 Click to enlarge
Box Type:Wine Bottle Box
Material:corrugated carton, PST free
Printing:none

Click to enlarge
Box Type:Wine Bottle Box
Material:corrugated carton, PST free
Printing: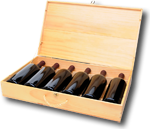 Click to enlarge
Box Type:Vinyard Box
Material:wood
Printing:none