On this page you'll see the most popular box styles and design we run. All of these can be custom designed and printed to work with your products or services. We have included a Price Range to give you an idea of costs. Of course there are many ways to customize a box which effects your prices. We can work with anyone's budget on any design.
Remember to take advantage of our high volume discounts.
Stock Boxes

See what type of stock boxes we have in stock. Hundreds of different styles and sizes of boxes in stock all year round including some of the most common die cut boxes such as ballot boxes and brochure holders.
Price Range:

Custom Shipping Boxes / RSC

If you are looking for a cost effective solution to ship your products then Regular Slotted Containers are what you need. RSC's can be custom printed with your company's artwork and sized perfectly to fit your product and minimize shipping damage.
Price Range:

Custom Die-Cut Boxes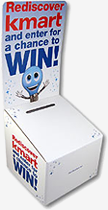 Custom die-cut boxes provide you with the maximum flexibility. These boxes are custom-made to your exact specifications – size, design styles, additional folds, the sky is the limit.
Price Range:

Custom Specialty Boxes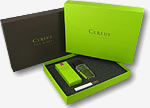 Custom Built Box When your customer is demanding a unique look or has a difficult request, we can do it! Whether you're sponsoring an event, competing on the shelves or promoting a web site or your company, unique packaging will capture your target audience like nothing else.
Price Range:

Mailing Tubes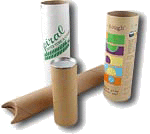 Fiber Mailing Tubes can be used for many applications. Our Tubes come with a friction fit Plastic end plugs or a Metal end closures. Most shipping canisters can be reused. These are a great option for retail packaging and with a 4 color lithographic label these can look high end.
Price Range:

Box Accessories

Box Accessories such as foam inserts and box dividers are cost effective, speed up packing and help keep your products protected during shipping. Whatever your specific needs, Instabox can make something that fits both your box and your budget.
Price Range: