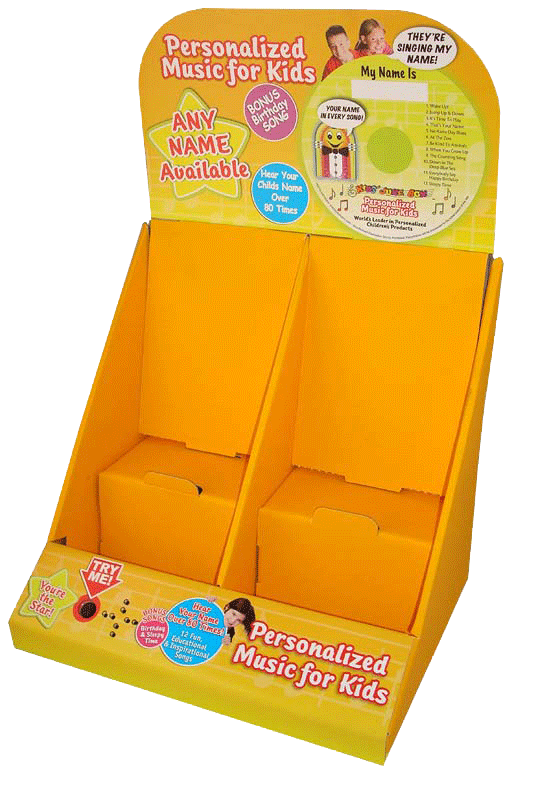 If you are having a hard time marketing a product or you have a newly released item that sells sluggishly, highlighting them using a counter top display will create interest on your buyers. Not only is a POP display attractive, but it also presents your product in a way that captures their attention. Using cardboard displays in Kamloops B.C. is not a relatively new invention, but taking advantage of this marketing strategy will boost your sales in the long run.
Cardboard displays are ideal marketing strategies because they are inexpensive, lightweight, and versatile enough to convey the message you want to get across to your intended audience. It creates enthusiasm amongst grocers and shoppers because they are highlighted and away from the humdrum of a grocery shelf.
Bespoke Cardboard Counter Top Displays
Customized cardboard displays in Kamloops, BC come in many different shapes and sizes. So, it's easy to have the fitting design for your products. Corrugated cardboard display offers the flexibility you need because they can be fully customized to your requirements and can be easily designed. Case stackers, floor displays, and pallet shelves created with a unique design always draw attention, but using a counter top display will really highlight your product just as shoppers are waiting in line to pay their bills.
A striking display with a simple and easy to understand message will allow your customers to easily perceive what you are trying to offer. With a range of designs and customizations, choosing the right counter top display for your item is not often a hard thing to do. Creating a clear message and highlighting your logo sometimes does the trick to guarantee a POP display that will not be missed.
Shout Your Brand with a Cardboard Display in Kamloops, BC
The first thing you'd notice in every counter top display is how they are designed to attract potential customers. It is a unique strategy of hitting your customers just when they are in the midst of waiting for their turn to pay. Usually, a point-of-sale generates more sales because it is able to entice you with the right message and proper display area.
More than generating the sales you need, using a cardboard display in Kamloops, BC is a good way of letting people know what your brand is about. It captures their attention and interest in a way that allows you to create loyalty and trust so you can quickly grow your business.