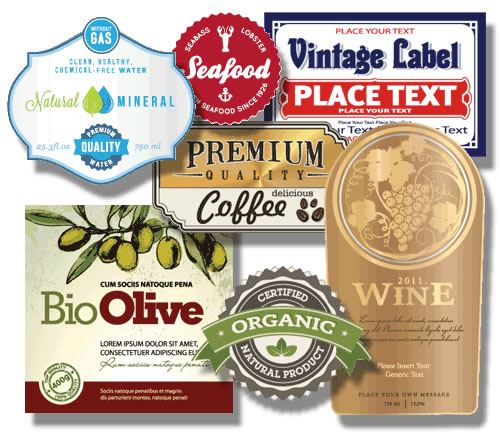 Packaging can play a huge role in influencing the buying decision of consumers. They help to convey information, make items appear attractive, and can give an idea as to the quality of the product within. the visual impact is very useful in drawing the attention of potential buyers and encouraging them to try the product.
Labels do make up a part of packaging but are often not highly considered. They can also help with branding when correctly chosen and applied. Here are some tips on how to achieve this.
Customizing For Target Market
Just like with the rest of product packaging, you can have your labels customized to a variety of specifications. When it comes to writing, imagery, and color, it is best to focus on characteristics that would best appeal to your target market.
For instance, children's toys can be highlighted with cartoon characters and colorful writing to spark their interest. The playfulness will appeal to both the child and the adult interested in making the purchase. Products targeted at adults will likely require a more elegant and less busy custom printed labels that focus more on sharing key information about the product.
Easy Communication
When customers pick up a new item from the shelf, they want to know what it is about. The contents on the label will have a significant impact on whether or not the customer returns the item to the shelf or places it in their trolley.
The details need to be simple but clearly communicated. Depending on the type of product, you will need to share as much information as possible. For instance, food labels should detail such data as quantity, calories, ingredients, and expiry dates. It is important to figure out what information consumers look for when considering specific products and ensure your labels allow them to easily find the answers.
Eco-Friendly Material
Green packaging materials have become increasingly popular as people become more conscious of how their activities affect the environment. Consumers now prefer to patronize businesses and products that demonstrate a desire to protect the environment.
Custom printed labels can also be used to help indicate that biodegradable and recyclable packaging has been used. The labels can also be made from plant-based materials that are organic and eco-friendly. They can also be designed with imagery and writing that brings attention to similar causes and campaigns. This can help to enhance the reputation of your brand as being supportive of environmentally conscious efforts.