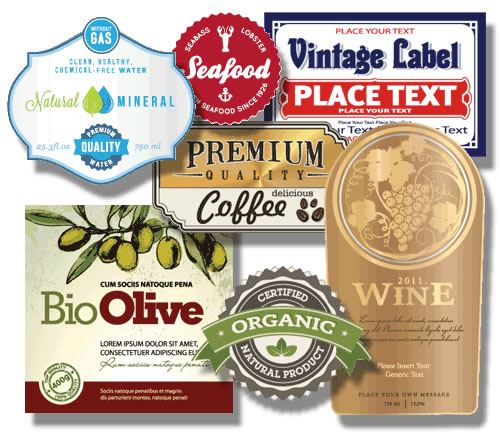 Self-adhesive labels are a useful item for businesses to have around. We often think of them in terms of product labeling, like what you see on wine bottles. But they can offer much more benefits and come in a variety of handy designs that make work and branding easier.
Affordability
Having a roll printed up is fairly easy and quite affordable. You can have a variety of designs created to suit various purposes. This way you can quickly affix it on your product or whatever outgoing package or letter and not have to worry about presentation as you will already know what the labels look like. You are assured of uniformity of presentation. And given that there are many printers that do this work, a little comparison shopping should help secure you a competitive rate.
Versatile Design
Packaging labels can be designed to suit whatever sizing, shape, or color the client wants. You can use them to tag products, as a sticker on packages with your return address and contact details, to display your logo and QR code to your website, and much more. However complicated or simple the design, there should be no problem in creating just the look you want.
Durability
Self-adhesive packaging labels tend to be quite durable. They are not easily damaged, even with rough handling. Exposure to very high or low temperatures also rarely affects them. They also tend to be water resistant and will often adhere well. This makes them highly reliable no matter the stresses they suffer.
Ease of Use
Applying these stickers onto packages, letters or products is very easy when they self-adhering. You simply need to peel the backing off and affix the sticker where you want it. this cuts the need to specially have to make a sticker each time you need on. You just take what you need from the roll and have it on within a second. Once in place the item is good to go.
Time Saver
Before such stickers were in use, one had to either hand write, or type out and print out the design. Often, this would also require having to keep a store of glues or other adhesives to help affix the sticker. This could often lead to a mess and even a damaged tag. As said there is uniformity in presentation when you use these stickers. The fixed design with all the details you require are readily available, making labeling a quick action to undertake. This helps make production or shipping much faster.