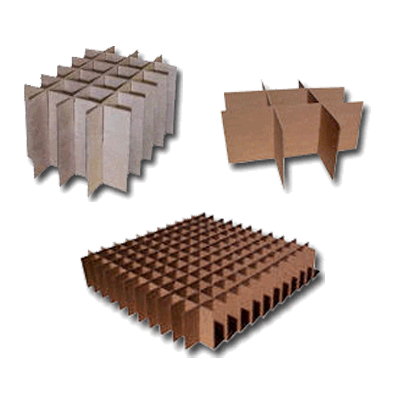 When a company is looking to put several similar sized or shaped products into a larger box, they often turn to box partitions. These partitions are a great way to keep the products separate and to help protect the products. When the boxes are received by the business or individual, the partitions inside are commonly discarded because people have no use for them. They can find ways to reuse the boxes, but they cannot come up with things to do with the leftover partitions. Instead of tossing the partitions in a trash, it is better to use some of these ideas.
Recycle – Instead of putting the partitions in a landfill to slowly deteriorate, it is better to have them recycled. Cardboard and chipboard partitions are often made out of recycled material. It is something that can be done over and over again. All it takes is sending them to the recycling plant.
Storage – partitions are a great help with any type of storage. The partitions can help keep storage more organized. Some of the places that partitions can be used for storage include:
Kids toy storage – having separate bins can help teach a child how to clean up their toys. Partitions can create separate bins inside of a box or drawer.
Paperwork – although there is less paperwork in the home today, the partitions can have the date or type of paperwork written on them to keep everything organized.
Traveling – Using chipboard partitions in a suitcase will not only make packing easier, it will help keep the clothes neater.
Arts and crafts – Not only can the partitions be used for a creative project, they can also be used to help store crayons, pens, markers, paint brushes and all of the other art supplies in the home.
School Projects – The cardboard partitions can be very useful for many different school projects.
Like cardboard boxes, the box partitions are easy to store when they are not being used. They can be folded flat and put away until they are needed. There is no reason for people to put these partitions in the trash. The only reasons that people are doing this is because they do not take the time to think about how to reuse them and what the impact of not finding ways to reuse them are. It is an important thing to do for any individual or business that wants to help the environment.