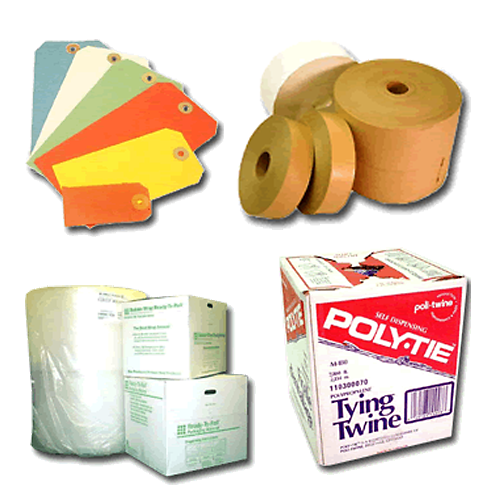 If you need retail packaging supplies, but you don't want to pay an arm and a leg, then you should make sure that you compare different companies to find the best value you can. Finding the leading distributors of packaging supplies, whether you need unique shipping boxes with your business contact information and logo, inserts to put inside your boxes when you are shipping product to a client, or something else, can easily be done by conducting a search in the Internet.
Regardless if you are looking for a good and reliable retail packaging supplies business or just the boxes to send your things out safely, ensure that the company you have chosen has a wide variety in stock. A good idea of what should be offered is offer boxes, inserts, and other packaging supplies in a wide variety of colors, shapes, sizes, and strengths.
Using shipping boxes is a great way to drum up extra advertising for your business, too! As you know, many people reuse their shipping boxes for storage, shipping items of their own, and so on. When you purchase a custom-printed shipping box, you can put your company logo and contact information right on the side of the box. Then, every time someone sees that box, they will be reminded of your business.
Perhaps you need other items, such as ballot boxes, for use in your business. Top companies will offer boxes, cartons, mailers, inserts, and other retail packaging supplies for use in shipping and displaying your product. If you are looking for a great way to display and advertise your product, check out countertop displays. These boxes come either in standard printing formats or with a custom designed format. Either way, you can cheaply and easily display your product for quick movement in front of the eyes of your specific customers.
If you have looked at a few purveyors of packaging supplies and been disappointed, either by the pricing, selection, or quality, conduct a search on the Internet to give you a better idea of your list of options. You should never worry about your boxes breaking down in the mail or being unable to stand up to their intended use.
What's more, prices should be more than reasonable for high quality. Knowing that customers work hard and appreciate a good deal when they see one helps tremendously because a happy customer will spread the word and bring in more customers. The company's focus should be upon maintaining their reputation as one to the premier sources for retail packaging supplies.