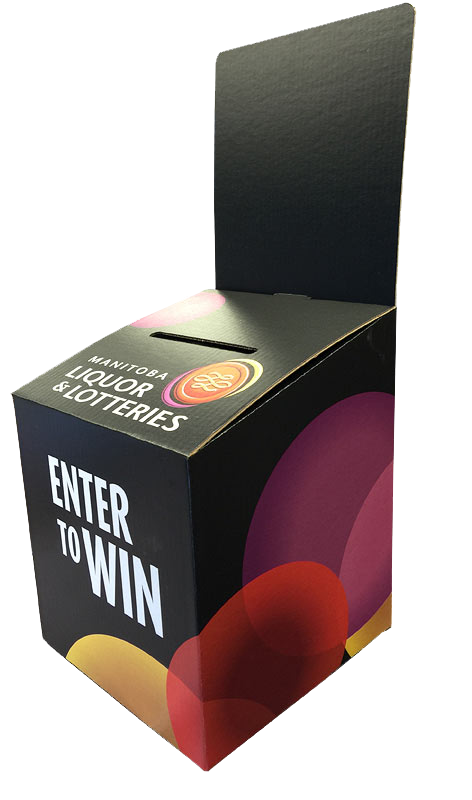 Searching for something to improve workplace morale? Or effectively tally votes within a school election? Suggestion boxes that have locks are useful tools which may be advantageous in a broad array of settings. Try the drop boxes in hospitals, schools, retail stores and offices. For example, collection boxes may be used in retail to provide consumers a method of voicing their concerns or leave a comment. Taking a class vote? Metal ballot boxes include a simple method of discreetly collecting votes without permitting students to see other student's votes. The ballot boxes also can be utilized to collect donations and money. Charity drop boxes placed in high traffic areas may help contributions add up quickly!
These floor standing ballot box items are available in wood, acrylic, corrugated cardboard and metal! Compliment any decor with a choice of these various colors and materials. Many of the suggestion boxes may be used on the wall or countertops. You are going to find that using these displays will send a positive message to staff, allowing them to know that you are open to other people's opinions. In addition, use the ballot box to gather bills and change. The majority of products within this category will feature a space at the top for signs to advertise a cause or charity. Most individuals feel obliged to donate when they stroll by! Also, entry boxes are fantastic tools to gather surveys and enable participants to stay anonymous.
Places Suggestion Boxes Are Typically Used
Classrooms and schools use the displays to count class election votes
Shops may put a countertop metal suggestion box by your register so consumers have a forum in order to voice their opinion
Workplaces utilize these bins so workers have a professional and discreet method of raising issues and expressing concerns
Towns and cities may utilize ideas boxes at meetings to have citizens submit talking points or take role
Automotive centers might use drop boxes to gather car keys while shut
If morale is low around your office, there isn't any better way to get individuals excited again than with prizes! However, how can you give those prizes away in a fun filled way? Why, raffle drums and prize wheels of course! This classification is filled with a big choice of floor standing and counter top spin the wheel games in conjunction with various styles and sizes of raffle ticket tumblers.