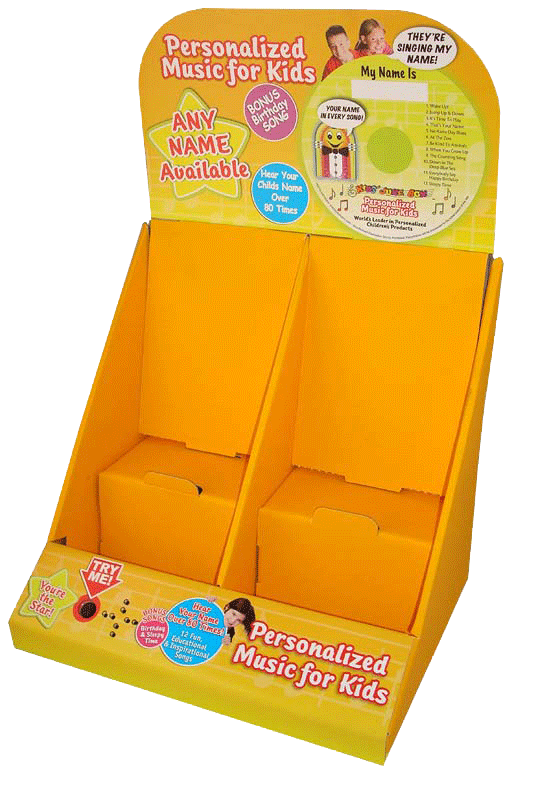 Many businesses are boosting the sales of their products by turning to cardboard displays. The idea of making a product stand out on a shelf is not something that is new. Businesses have long studied the impact of product placement on shelves and how it translates into higher sales. Most people realize that a product at eye-level sells faster, even if it is not the most popular product. It is because people pick what they see in front of them.
While it is best to be on a shelf at eye-level, not every product can claim those spots. That means that many products have to turn to other ways to attract the potential customers. There are many different solutions, but one of the best is the use of custom display boxes.
What Are Custom Boxes
Before a business decides to use custom display boxes for their products, they need to find out what they are and what they can do. The custom boxes are the packaging that the product is in. The product is shipped in the box. When it arrives at the business, it is stored until it is ready to be used. At that time, it is brought out to the place where the product will be displayed. Instead of taking the product out of the box, the box is opened up, and it acts as its own display on the shelf. That gives the product inside additional space to attract customers. The box can have colorful designs, graphics or other things that can help it attract the eyes of potential customers.
The custom boxes can be big or small. They can be a standalone box, or they can be something that sits on a shelf. They are often perfect for placement near a register. All of these things help make the product inside of the cardboard displays more attractive and make it more likely that a customer will choose it.
Who Can Benefit?
Both the business that offers the products inside the custom displays and the business that uses these custom displays can benefit from their use. The displays often can get a customer to make an impulse buy. They may not have planned to purchase what was being displayed when they came into the store, but they were attracted to the display and chose to buy it. It increases the sales of the business and the product, so everyone wins.
[12/8/15]