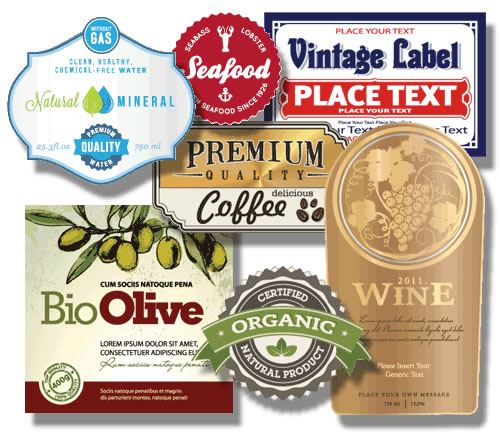 Whether it is a product appearing on your e-commerce site or the shopping aisle, being unique is important. Standing apart from the crowd helps boost visibility, and the drawn attention can aid in boosting sales. Custom labels are a part of this visibility and need to be strategically designed so they appeal to the eye of shoppers. Here are some tips on how to customize them so they will beat out the competition.
Color
Even just a single color is enough to capture the attention and interest of a shopper. Conducting some research into unique shades is a good idea. Choose a color for your label that best suits your product and ensure it is not already in use by competitors. Print out samples of different shades and visit stores that will stock your items. See what shade seems most distinct and will be easily spotted from a distance.
If you choose to give free samples of your product, you can also include a question about the label to see how respondents feel about it. Also, consider incorporating some metallic colors like gold or silver. This shiny appearance tends to give an impression of luxury and is well suited to high-end products.
Texturize
While choosing distinct colors can draw the eye, adding texture to custom printed labels is another way to encourage even greater curiosity. A person can often tell by sight that a label is texturized but will want to verify by touch. They will then take the item off the shelf for a closer look, which will add to its appeal. Modern printing technologies can incorporate such designs as embossing for this effect.
Shape
Most custom labels are made in a square or rectangular shape. A good way to distinguish your brand would be to alter the design so the label shape deviates from the norm. This will make your product stand out on shelves. You can even create a window on the label that allows shoppers to get a view of the contents of the packaging.
Go Holographic
Adding holographic images on your custom printed labels can also stir more curiosity. It is an unexpected visual that shimmers and easily gives off a rainbow-like effect. It is an effective design option for beverages and children's products. Be sure to leave some empty space around the holographic image so that is more easily visible. Placing it amidst a busy design can make people easily miss out on its appeal.