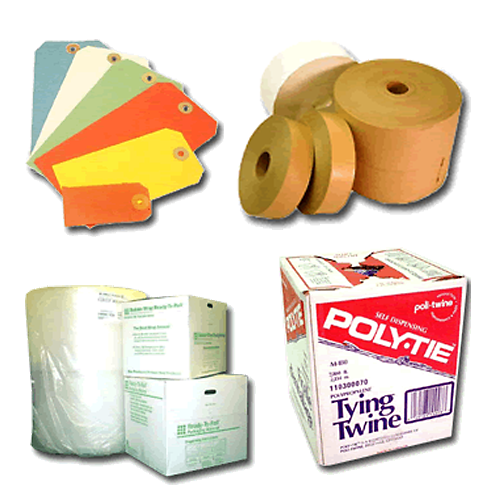 Shipping boxes easily are the most typical of all shipping supplies. Generally built with corrugated cardboard, these boxes are durable enough to stand up to all rigors of travel and get to the destination in good condition. As many couriers and postal services will accept pretty much any box which meets the correct size and weight limits, they typically offer a line of boxes which are within their standards. Within some instances, these boxes are offered to consumers at no extra charge. The benefit to the customer is there isn't any doubt the box is within the standards and will be accepted by the mailing or shipping service.
To correctly get a box ready for shipping, there are many other packaging and shipping supplies needed. Paper confetti, bubble wrap, or smaller polystyrene pieces known as popcorn are utilized to fill the spaces in around the products inside the box and offer padding and protection. It'll assist in minimizing shifting within the process of shipment for a high volume of shipping accessories.
Sealing a box will require packaging tape. Such tape often is a bit wider than regular rolls of masking tape and is significantly stronger. Real packaging tape might be slightly colored or clear to fit the natural shade of the cardboard box.
One other instance of basic shipping supplies includes the shipping label. A shipping label provides a way to prepare a concise and clear label that contains the delivery address. Most businesses prepare unique shipping labels which additionally include a return address inside the top left-hand space of the label, or the top middle part along with the business logo. The label's adhesive are formulated to tightly stick to the shipping boxes, and makes them a better choice than trying to make a label with glue and plain paper.
Along with a box, a mailing tube has become a popular method for shipping. These simplistic round tubes are perfect for sending large documents or similar products which may be rolled and put inside the tube. Perfect for shipping lighter products, this type of shipping supply may be utilized with many postal services and most couriers.
There also are a broad array of custom shipping supplies utilized for large freight, like flats or wooden boxes, resin strapping, and additional kinds of specialty packaging. Many freight lines offer consumers guidelines for packaging materials for shipping.