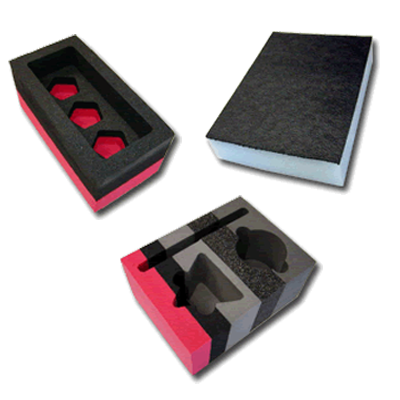 The growth of e-commerce businesses means that more people are shipping packages. When someone buys a product from a website they have certain expectations. They expect to get the product they ordered, and they expect it to do what it promises. Those expectations are something that many e-commerce sites have little control over. There is one other thing that customers expect that the businesses do have control over. Customers expect the products to arrive at their home undamaged. In order to do that, it is important to make sure that the packaging of the product protects it.
One of the best ways to protect a product during shipping and handling is through the use of custom foam inserts. The foam inserts surround the product and are made to fit the product snugly. They do not allow the product to move around during shipping and protect it from damage. If the box is dropped or hit with an object. They may not be the perfect way to protect every product that is shipped, but they do help a lot of different products.
If a business wants to use custom box inserts, they may want to learn how they are made. It is not a very difficult process.
Figure out what products the insert has to hold – Many custom foam inserts hold several pieces of the product. Each piece needs to have a special place in the insert.
Come up with the layout – Once all the pieces of the product are decided upon, it is necessary to decide how they will be laid out in the packaging. This layout can be provided to the manufacturer of the inserts so they can design the final product.
Determine the box to be used – The custom inserts not only have to fit the products they hold; they also have to fit the box they will be placed in. The size of the box will affect the design of the custom foam inserts.
Once all of these things are done, the manufacturer can then finish the design and make the mold for the inserts. They then inject foam into the mold and the inserts are done. They can be shipped to the business that needs them for use with their products.
Custom box inserts are growing in popularity because of the protection they provide and the way they can display the products they hold. It is the best option for many e-commerce businesses.