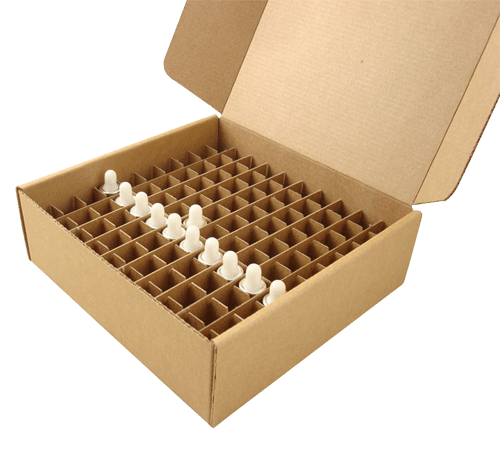 Many people are familiar with the cardboard box dividers that are used to keep bottles of wine separated in the box. They understand that the purpose of the dividers is to keep the bottles that are inside of the box from hitting each other and breaking open. While many are familiar with seeing these boxes used for liquor that is not the only way that box divers can be used. The flimsy pieces of cardboard are also not the only type of divider that is being used. Businesses that ship products should make themselves aware of the different types of box dividers that can be used.
Corrugated Box Dividers – Corrugated cardboard is a type of cardboard that involves the use of a piece of folded paper that is glued to two other pieces of paper. The result is a cardboard product that is stronger and that can also be made to resist water. Corrugated dividers are made of this type of cardboard. These divers are stronger and offer more protection for the products that they separate in the box. They are better for stacking and are better for use in boxes that are taller.
Fiber Dividers – These dividers are becoming a popular choice because of some of the benefits that they offer. They require less paper to make than corrugated dividers do. They can also be made to fit better and more custom than other dividers. They offer good lateral protection for products that are stored inside of the box. They also take up less space both during shipping and for storage.
Chipboard Dividers – These also require less space than the traditional corrugated products while still offering the protection that is needed. Because they require less material to make, they are less expensive. They are also capable of holding each product in the box separately, to offer maximum protection.
There are many businesses that are selling their products online. That means that they need to ship their items to the customers that buy them. When cardboard box dividers are used, the business is able to ship more items in every box, yet they are still able to provide the customer with one of the main things that the customer wants. The product arrives undamaged. The more a business understands about the different types of dividers and what they offer, the easier it is for them to decide which ones will be best for them.