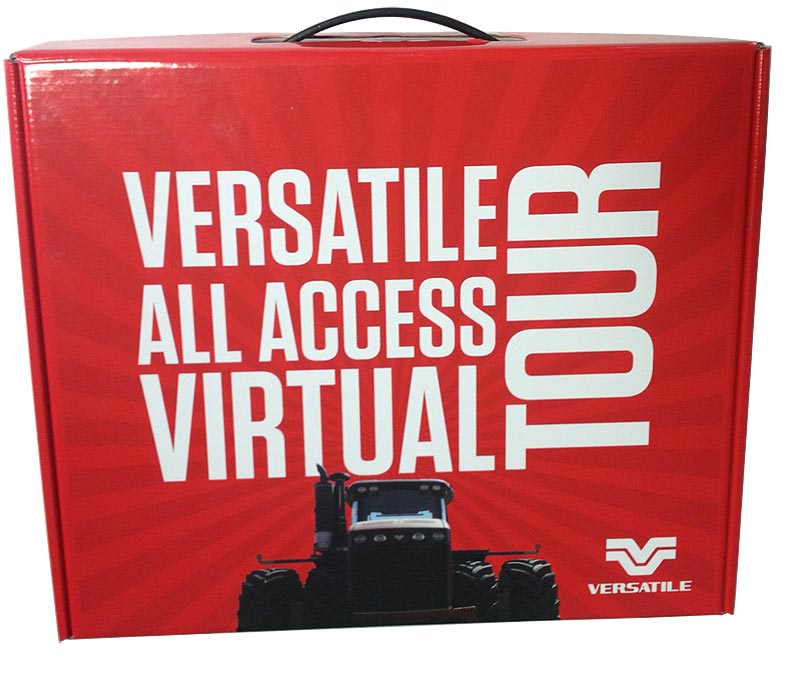 As the name suggests, a suitcase gift box is a unique packaging. It resembles the classic briefcase. They typically come in a rectangular box shape with a handle at the top that allows for easy carrying. They also feature a self-locking mechanism that ensures whatever is placed in the case can be well-secured while in transit.
These boxes are a premium offering that is often used to support marketing efforts during trade shows, fairs, conventions, and so on. They are typically plastered with the brand name, logo, and other appealing design features to draw attention.
Due to their special design and construction, it comes as no surprise that the more embellished designs of these boxes can be more expensive than other standard packaging options. At their most basic design, they do remain affordable as they are made of corrugated cardboard, but with certain customizations, they can prove costlier. Here is why you may still want to include them as part of your promotional materials at your next trade event.
Suitcase gift box durability
Suitcase gift boxes are ideal for storing products while on the road. Trade events are typically seasonal, with participants often moving from one location to another to market their products. To ensure the products being displayed are kept in good condition while in transit and when placed on display, you may need packaging that offers better protection than standard options.
Decorative suitcase box
During trade events, you want to display your products in such a way as to attract attention and interest. Appearances are a big deal. With a decorative suitcase box, you have the opportunity to choose colours, patterns, imagery and writing that will capture people's attention and entice them to make further inquiries at your display or stand.
Customize suitcase gift box
To appeal to onlookers at trade events, you need to design your decorative suitcase box in such a way that it stands out from others. Your presentation needs to be visually appealing and eye-catching. There are likely to be many stands and not everyone will have the energy to visit each one. Using unique colours, imagery and other displays is a good way to get that attention. Customization so that you have a unique appearance to your presentation is further fostered by the ability to match this to your suitcase design. You can even customize smaller gift boxes with a similar design as corporate gifts or prizes for visitors to your stand.