Point of Sale Labels
When you need to make your product stand out from similar products or when you want to emphasize a particular feature of your product, you need point of sale labels. Our point of sale labels are large enough to be noticed, yet small enough to allow plenty of room for other labeling. These labels come in various colors, and they are printed with lots of different messages. For instance, our "Family Pak Buy More & Save" label is perfect for bringing attention to your money-saving product. Choose messages and colors that will bring attention to your product and help boost your sales!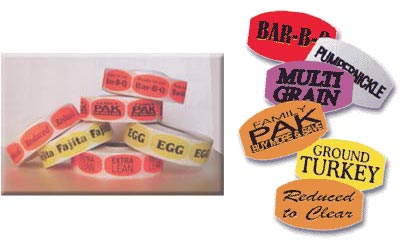 Free Estimate
Contact us today for a free estimate. No costs. No obligations.