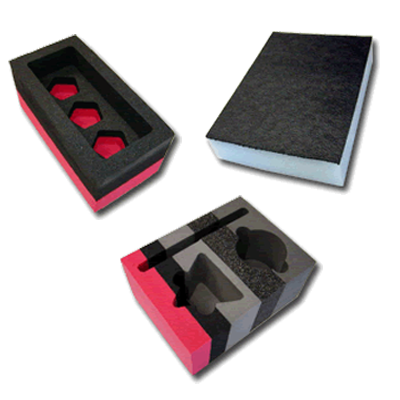 If you are looking for good quality, highly reliable and yet affordable and efficient custom box inserts you should conduct a quick search on the Internet and take a look at all that top companies have to offer. Regardless of whether you want custom foam inserts to cushion a shipment of fragile glassware or to line a box filled with sensitive electronic equipment—or any other use in between—the custom box inserts you choose should meet, if not exceed, your expectations.
When you ship something, whether it's a piece of some delicate product that you have sold to a customer or a delicate family heirloom that you are sending to a friend or a family member, you want the peace of mind that comes from knowing that your product or item will arrive at its final destination in one piece.
With the way boxes move through the shipping system, it is all too easy for contents to slam against each other and break. Sometimes, a box may be slightly crushed or bent. Other times, boxes are dropped on the floor or ground, leading to a jarring impact for the items inside the box.
This is where using custom box inserts to protect your items comes in. When you use custom foam inserts, you have an easy and efficient way to protect your precious shipment. Whether you are shipping a single piece or many pieces, you will be happy to know that they are well protected and will arrive at their destination intact.
Don't get caught up in thinking that other ways of protecting your shipment are just as good. For example, wrapping your items in old newspaper is both time consuming and tedious, and often leads to an unprofessional appearance. Instead of dealing with the hassle and mess of other means of trying to protect your inventory—means that often don't work, anyway—you should allow the best boxes in the shipping industry to help you.
Use custom box inserts to protect your valuables. You want impact resistant foam inserts so you do not have to worry that a dropped box will leave the recipient with nothing but shattered glass. Pick a shipping company that leaves you feeling confident and as though you got a good value for your money. Look for a company with a solid reputation, and pick the boxes that are best going to suit your needs.