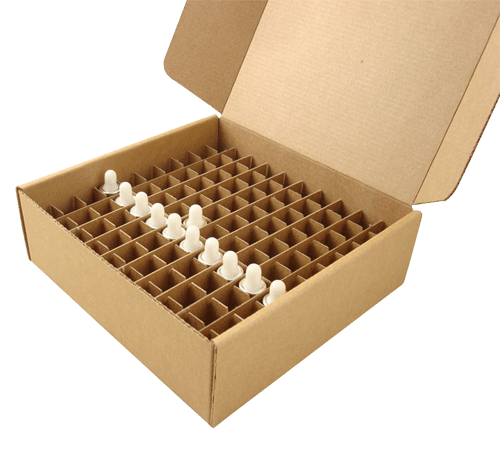 Box partitions are used in many ways. They are a great way to separate products inside of a box and to protect those products. They are commonly used in boxes that are holding bottles or some other type of fragile material. The partitions keep these things from banging into each other and breaking. Customers are used to seeing these cardboard box partitions in the store and they may even be used to seeing them when they collect boxes for some use in their home.
The problem is that people don't feel like they have a need for these partitions. When they find out that they have amassed a large volume of cardboard box dividers, they may believe that the only solution is to have a bonfire or to find the nearest trash can. This is a waste. Not only is the chance to recycle being missed, the chance to find useful purposes for the box partitions is also being missed. Instead of wasting these partitions, it is time for people to come up with other uses for them.
Drawer dividers – Instead of having a junk drawer where nothing can be found, utilize the box partitions in the drawer to keep everything separate. It will always be easy to find that paper clip or whatever else is needed if the drawers are organized.
Suitcase dividers – Packing for a trip is not always easy. Using the dividers can help separate the clothes and can help keep clean clothes separate from the dirty one.
Planters – The dividers can be put into a flowerpot and can make it easy to grow different types of plants in the same pot. It not only is practical, but it can look good too.
Shadow Boxes – Shadow boxes are a great way to display items, but adding cardboard box partitions in the shadow box makes it possible to display many small items in a unique way.
Desk Organizers – Desks end up cluttered with many small things. The use of a box with a box partition can provide a person with a neat way to store all of the stuff on a desk.
Electronic cables – Every home is full of all sorts of electric cords. Phone chargers, ear buds and many other small things get lost or people forget what they are for. The partitions can hold the cords and they can be labeled to explain what the cord is for.
These are only some of the ways to make use of a large volume of cardboard box dividers. With a little imagination and effort, the list can be much larger.