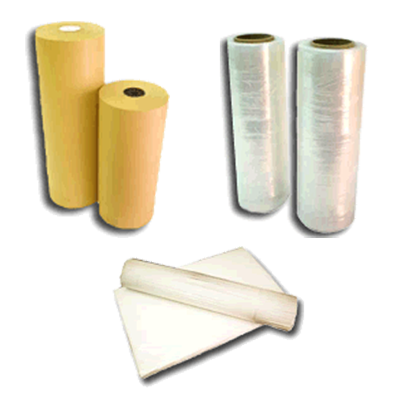 At the checkout line of the grocery store, customers are asked the simple question: paper or plastic? It is not a big or difficult decision for the customer to make. Most of the bags they get from the grocery store end up in the recycle bin anyway. Businesses that ship their products anywhere also have to ask themselves the same question. Should they use paper or plastic wrapping materials? For businesses, the decision is not always so easy. They need to take into consideration how the choice they make will impact their business.
Some businesses may choose to use only paper wrapping materials, while others will turn to plastic. For most business the solution comes in a combination of them. The flexibility that is offered by using both paper and plastic can make sense. To figure out what to use, it is best to look at the differences between the two.
Paper materials
Paper wrapping materials come in a few different forms, but the two most common are roll paper and tissue or newsprint paper. The roll paper is often used to wrap around a box. It provides a durable surface that is easy to print on. It can come in different strengths. Tissue paper and newsprint are much lighter types of material. It is not best used on the outside of boxes because it is easily torn or ripped. It is best used as protection inside of a box to keep the contents of the box from being damaged.
Plastic materials
The two common types of plastic materials used are pallet wrap and polyethylene tubing. These materials are used to hold together large groups of boxes or product. They offer more protection than paper does and can help prevent trouble with water. They are less likely to tear or rip easily and are much stronger than paper materials.
Making the choice will depend on the business that is using them. Paper materials are often heavier than plastic wrapping materials. They are also not as strong or as durable. They are considered to be more environmentally friendly and allow for printing on the paper. The plastic is much better at holding together products and adding more protection than the paper does.
Finding a balance of these two materials is not always easy to do. Businesses have to consider the cost of the products, how they would use them and how they could store them. When they figure out all of these things, they may have the answer to paper or plastic.