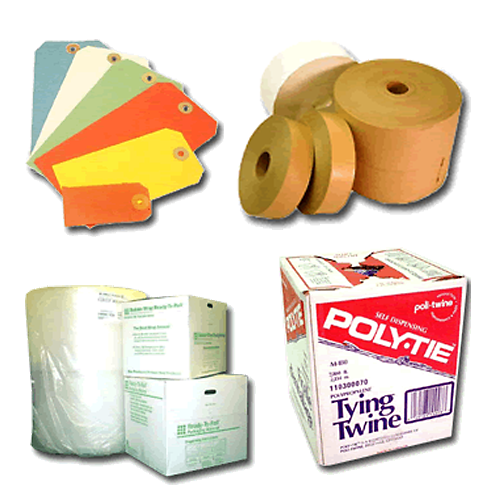 If you are planning to move in the near future, it is important that you invest in the right supplies in order to make the process go as smoothly as possible. Quality should be your top priority, but you'll also want to make sure you find supplies that are affordable. There are a variety of things to keep in mind when preparing for your move, including the great deals on packaging supplies that you may be able to acquire across the border in Canada.
Select the Right Boxes
When preparing for your move and acquiring moving supplies, one of your biggest expenses can come from finding enough boxes. Some people get around this issue by going from store to store asking for any empty boxes that might be left over, but professional moving companies don't recommend this approach. You'll be left with a collection of boxes of all sizes and shapes, making it more difficult for the movers to pack the truck efficiently. Instead, take some time to search for standard-size boxes that are offered at an affordable price.
Invest in Packing Wrap
There are a variety of packing materials out there that can keep your valuables protected during your move. Paper is the most economical option, and it is a good choice for small knickknacks, dinnerware, and other kitchen supplies. It is also the most eco-friendly choice, although bubble wrap also has its benefits. Bubble wrap will trump paper when it comes to providing added protection to your expensive or precious household items.
Find Low Cost Options
Moving is an expensive endeavor, as you'll need to pay for the truck, movers, your down payment on a new home, and transportation costs. These costs can all add up quickly, but one way that you can save is by buying shipping accessories from Canada. Living in the Northwest gives you a distinct advantage to getting good deals across the border. Packaging and shipping supplies from Canada to Idaho are a great buy, as the lower exchange rate has made them more affordable than ever.
Use Items that You Already Have
If you are looking for additional packing material to wrap up your valuables in your shipping boxes, consider items that you already have at home. Bath towels are a good option, as they can effectively wrap multiple items and will fit into boxes snugly. Sweaters and sweatpants are also great choices.
Shopping for packaging and shipping supplies for your move doesn't have to cost an arm and a leg. By following a few simple tips and taking advantage of the great deals in Canada, you'll get all of your moving supplies without busting your budget.