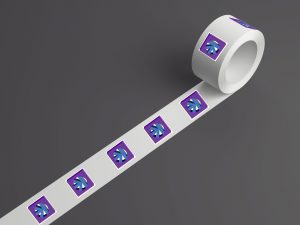 Businesses are constantly looking for ways to promote their brand effectively and affordably. Keeping their products on people's minds is a great way to encourage them to try out what is on offer and stimulate more sales.
For small and medium-sized businesses, conventional forms of advertising like television and newspaper promos are not usually an option as they can be quite costly. Alternative avenues like custom packaging can however some positive effect while remaining relatively low cost.
Besides boxes, these businesses can also use other shipping tools like packaging tape to help draw attention to their brand. Here is how this can benefit the business.
Value Addition
With interesting and appealing packaging, you give the impression that your product is of good value. Branded shipping tape is highly noticeable as it is what holds the box together. When customized in an attractive way it makes people think that what is inside the box has also been carefully and creatively put together by the seller.
Boosts Marketing Efforts
Unboxing has become a big deal for boosting brand awareness. There are now tons of YouTube videos of industry experts and influencers unboxing products before testing them out. They make a big deal of how the product is delivered within its packaging and will usually give viewers a 360° view of the box before opening it. A tastefully designed box with customized tape impresses right off the bat.
Communicate with Potential Clients
Besides being decorative, you can put all kinds of information on your custom shipping tape. You can include the name of your flagship products, your email and web address, and even QR codes. This is a simple way to keep reminding existing and potential clients of your business presence and how they can find out more about you and your products.
Adds Personality
Besides being a unique method of reminding clients of your presence, custom packaging can also be a good way to make a more personal connection. From saying 'Thank You' to wishing clients 'Happy Holidays', there is a myriad of positive and heartfelt messages you can share to show appreciation and let people know what values your business has been built upon.
Affordability
Custom packaging is one of the cheapest ways to promote a brand. You will likely require boxes and packaging tape anyway to put together orders for shipping. It costs just a little extra to customize this packaging. And if you make bulk orders directly from the manufacturer, you get to save even more money through discount deals.