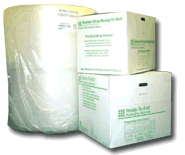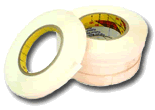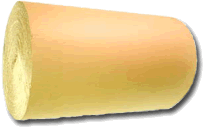 Whether your client is a retail chain, restaurant, or family home, the shipping materials you choose represent your brand. It is hard to find a perfect sized box and proper shipping accessories all in one place and if you do, the cost is likely to outweigh any savings your customers may be after. But the right shipping and packing materials do make a big difference, so Instabox has affordable solutions.
Finding the Right Fit
To ensure a safe ride for your product, you need to choose the right sized shipping vessel. Choosing a box that is just the right size will not only save money on shipping costs, it will also allow enough room for the right packing material to ensure adequate protection. Too small of a box and you may save a little on shipping costs, but lose needed protection.
Corrugated boxes come in different thickness options. The heavier your item, the thicker the corrugation you need. Heavier cardboard boxes cost more than the thinner boxes, but they save money in the long run with less damage during delivery. Plus, it leaves a good impression with your clients. When you invest the extra cost to ensure the product arrives in top shape, that value translates to valued business.
Package Materials
There are many options to choose from that will provide the right level of protection and professionalism.
Packaging peanuts
Polyethylene cap
Polyethylene foam
Corrugated roll
Shipping Accessories
Thousands of boxes pass through postal services every day. When you take the extra time to choose the proper accessories, you are ensuring your merchandise arrives still packaged the way you sent it and in a unique way. The correct labels not only ensure your package arrives at its destination, customizing their color provides that extra touch to set you apart.
Swiftacher fasteners and needles are needed for heavy and bulky items as tape will not do the job on its own. They come in a variety of sizes and degrees of strength so you aren't stuck paying for what you don't need. Twine can be used to further secure your merchandise within the package and shipping ties for added stability.
The right tape is fundamental. There are over thirty different types available, including custom designed tape with your logo on it. Customers can quickly identify their package and feel good when they see the professionalism of having your own 'brand' of tape.
Choosing the right shipping and packing materials doesn't have to be a difficult process. It is just a couple thought out decisions to ensure your reputation is upheld and your clients are satisfied.
[10/20/2015]