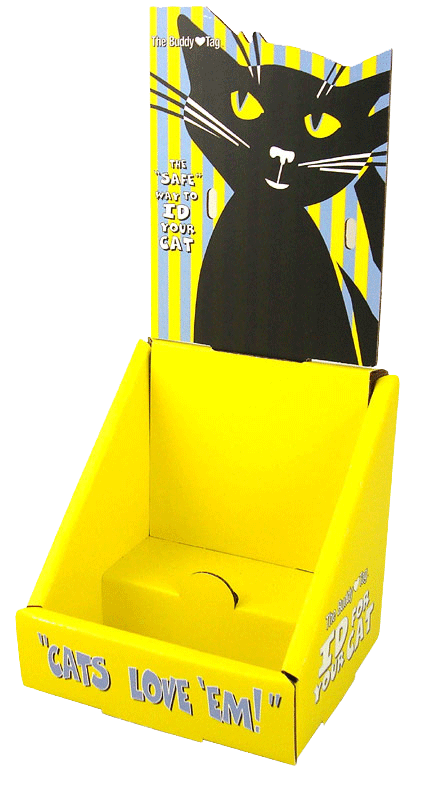 If people can't see your product, it won't sell. If your product is not easily accessible, it is not likely to make it out of the store. Cardboard displays can be an affordable solution for easier marketing and the ability to pass your savings on to your customers. Custom designed and convenient, they grab the attention of anyone who walks by. Here is how they work.
The Display
To design custom display boxes, you first choose the corrugated board size and style that best fits your wares. Choose a countertop display for smaller items such as:
Cds
Supplements
Knick knacks
Business cards
Stand up designs for on the floor layouts are best suited for larger items or a large quantity of items such as:
Books
Stuffed animals
Posters
Food
The beauty of custom displays is that they will work with any product. It is no problem to have even the display custom built. Your product is unique. Your display should be also.
The Design
Once that foundational piece is ready, the next step is as simple as designing the appearance. You can choose from stock specifications. Or you can send in your company logo to have printed right on the durable display to really grab the attention of shoppers. The options are endless and can even include instructions on how to use your product.
The Benefits
Cardboard displays are sturdier than you may think. They can support large items and display them in a unique manner that will set your product apart from the others on the shelf. Countertop and stand up displays place the wares at the perfect eye level to naturally draw the attention of the eye.
Custom display boxes keep your merchandise organized and presentable and are easy to know when they need to be restocked. They are easily transported and often times, they double as the box it is shipped in. If your company is expanding, cardboard displays are a more economical way to add as you grow.
Whether you obtain a new client or have a special venue event, custom display boxes are the perfect solution. They are great for home offices to add that professional touch. Wherever they are displayed they communicate your product in a quick and visually appealing way. They invite those who walk by to interact with your product and are more likely to choose it over others jumbled together on the nearby shelf.
[10/27/15]