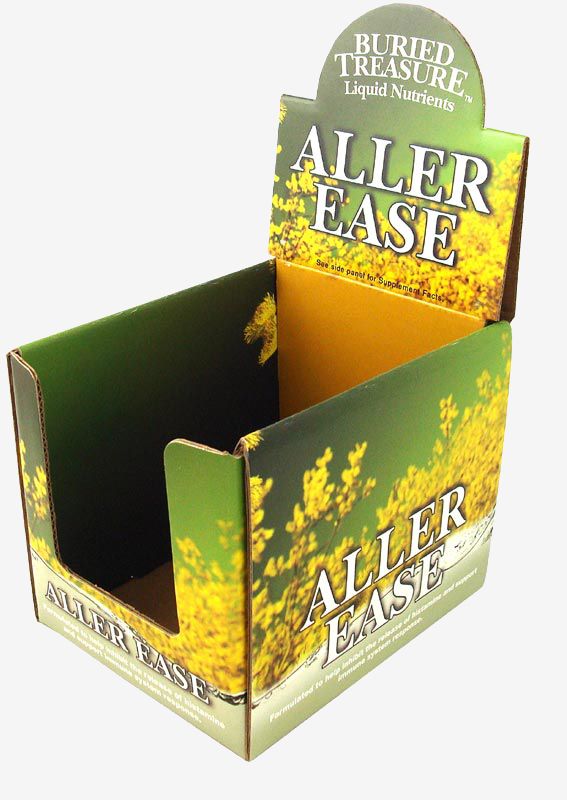 A counter display is a good marketing strategy to attract your customers to try something new or participate in a promo. Using corrugated pop displays can be a good way to advertise a product without spending much on promotions.
Pop displays are typically seen in convenient stores, pharmacies, and trade shows to trigger an interest in people. It can be an ideal way to promote a new product or launch an event. More and more establishments use this marketing ploy to entice people when launching a new product or promoting an event.
This is a relatively cost-effective marketing strategy as opposed to spending money on various other schemes including radio and television ads. Pop displays though are only temporary and can only be used once. They are discarded after a sales promotion to make way for other products.
What Makes a Pop Display Attractive?
Similar to display boxes, counter displays are used as a container or storage for promotional products. They are placed near the cash register to entice people to purchase the product spontaneously.
Using a counter display in Montreal, Quebec is a good way to generate a return-of-investment without allotting much budget on your advertising. It delivers a strong sense of appeal to make people want to try a new product or something that is on sale.
What makes a pop display attractive is the way they capture a customer's attention. Creative displays and catchy phrases are commonly used to broadcast new products and services. A counter display is a great vehicle for last minute sales and promotion giving customers a chance to try something new.
These counter fixtures can be customized to fit the specific message you want to display on your counter top and the message your brand wants to announce. Promotional cardboard displays are ideal marketing strategies in the absence of needed funding. It has the same effect as the conventional ploys creating an interest in customers.
How to Use Your Pop Display Effectively
Placement plays a crucial role in the success of your marketing game plan. To attract customers, it needs to be situated in a place where their minds are not busy and their attention can be diverted from something else. Putting your pop display near the cash register where people are waiting diverts their attention and prompts impulsive buying.
Graphics is also an important part of grabbing your intended customer's attention. It forms part of what makes people interested in your product. Customize your pop display to impart the message you want to communicate to your prospective customers.