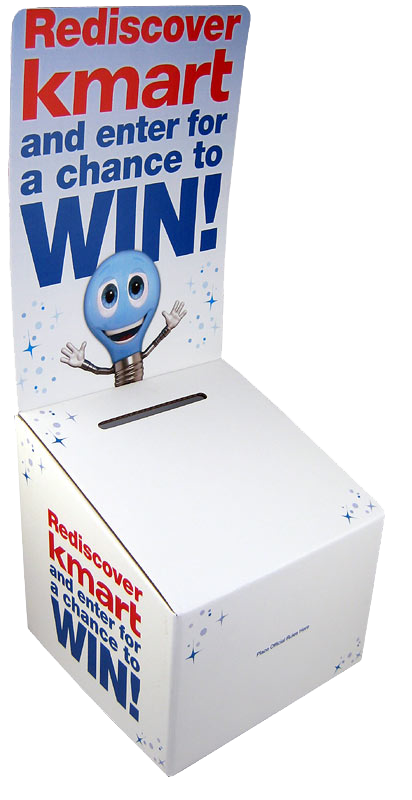 When your company wants to entice people, having a contest can motivate people to buy from your store or use your products. This is a good way to develop strong selling point especially if your product is of excellent quality. Ballot boxes are better when they represent what the contest is about and people immediately distinguish where to put their entries.
A floor standing ballot box is typically a box with a drop slot where people can submit their coupons. While they come in all shapes and sizes, one that easily attracts the general public will entice them to participate in the contest which leads to better sales leads.
Ballot boxes can be designed to fit the concept of the contest you have and can be enhanced with decorative signage to catch the attention of participants. This can be used in a wide range of environments including school canteens and department stores among others.
Ways to Make Your Ballot Box Stand Out
Ballot boxes generally have the same purpose and that is to collect entries which will be raffled during the draw. When designing ballot boxes in Toronto, Ontario, one which can easily attract the attention of people passing by will create interest for them to participate.
The primary thing you have to consider when creating a ballot box is what the event is about. Designing your ballot box depends on the nature of the event you have. Attractive colors, eye-catching details, and understandable messages all contribute to trigger customer attention and lead to participation.
Color coordination must also be present when making a ballot box otherwise people would be confused of the message you want to communicate. If your brand has a specific color, use it so people will easily recognize to what company the contest belongs to and what it is all about.
It can also be fun to be creative with your ballot box. Remember that the more eye-catching they are, the more people will be interested and the more they will respond to your initiatives.
Ballot Boxes Have a Lot of Uses
Ballot boxes are not just for raffle entries and promotional contests. They can also be created for other functions including a suggestion box, for charitable collections, or as gaming receptacle for parties, surveys, and events.