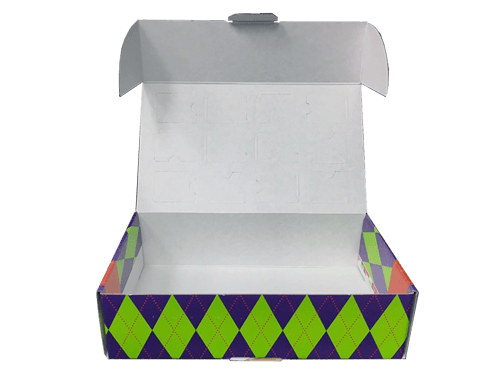 Who doesn't need boxes for storage or for keeping things in their rightful places? We can all probably agree that there are items that should have the exact space that they need. But the boxes that we usually know of is just the typical box and most of the times are not reliable enough for safekeeping. These standard cube boxes can either be too big or too small for the item or could eat more space than necessary.
Wholesale boxes are perfect for retail customers and shop owners for product storage or for people who are planning to move out because they for sure won't be needing just one. With wholesale boxes, it only means that set of boxes can come with a cheap price.
It is good to know that die cut boxes wholesale in Victoria B.C is an example of a variety of boxes that are perfectly designed and shaped for a set of items.
Die Cut Cross Folder- This box is the closest to the standard cube box. But this box is with four-equal sides that are cut-out and can be flipped open and flat from all sides or can be re-assembled together with a lock on top. Small to medium sizes of items or products that you could think of is best to be kept in this type of box.
Bin Boxes- Bin boxes are meant for magazines, books, pamphlets and any other office paper or reading material fit to keep everything in one place.
Gift boxes- Gift boxes are common. But this boxes already come with colors and prints that could save you from tedious gift-wrapping.
Ballot Boxes- This box is perfectly designed for safekeeping of tickets or stubs. With the narrow cut on top, this box can go in different shapes and sizes depending on the customer's taste or request.
Mailers- Mailer box is best for promotional and fragile items such as cell phones, CDs, DVDs, or wine bottles. The structure is hard enough so that it can't be crushed during shipping. It has the usual one-flap cover with a self-lock lid.
Telescoping Box- Imagine a matchbox but just much larger in size. This type of box comes in handy for small items such school supplies, jewelry and the like. This design is probably one of easiest to use because you just slide the box in and out of its sturdy cover.
Whatever the cut and design may be, this die cut boxes wholesale in Victoria B.C. is a big help in keeping everything organized, neat and orderly.