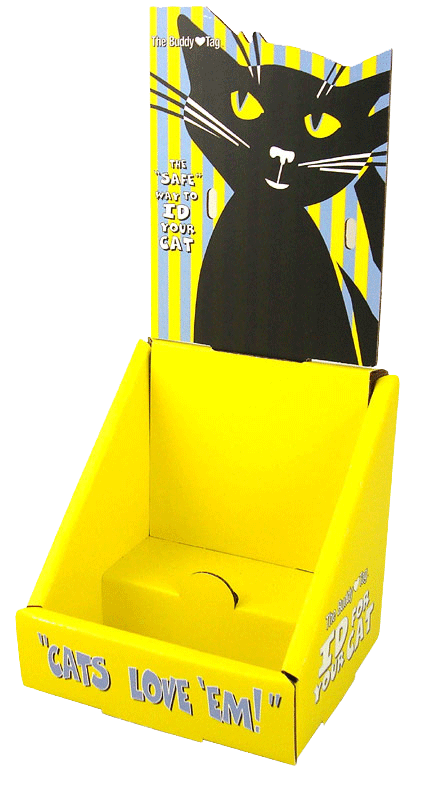 Have you ever really given thought to adding custom print to your countertop display boxes? You ought to. You really should. And why? To begin with, below are 6 very good reasons:
Promotion of your Brand
If your brand's logo is on the side of the display box, just imagine how more immediate and much closer this impression is then when they view the logo on a freeway billboard or webpage banner advertisement. The individual who sees the logo is holding it inside their hand.
Differentiation
Then consider a brown UPS box. Not as great, huh? The degree of excitement will drop dramatically, and so will your customer's viewpoint of your professionalism and trustworthiness when you put out a large quantity of display boxes.
Technical Details
A box is able to tell you things a product itself cannot always tell you: parts lists, ingredients, UPCs, warnings, product weight, instructions, etc. It is a proven portion of human psychology – the more that is known about a product, the more likely consumers are to purchase it again from the exact same source. Printing a product's details on a display box, thereby, permits consumers to know more, and assists in building customer loyalty.
Environmentally-Friendly Promo
Customized box printing also is a chance to brag that the corrugated boxes are 100 percent recyclable because a company is green. It is yet one another method of building customer loyalty and brand image.
Re-Order Details
If you have a desire to assist your customers in placing more orders or locate more details about your company and product, you may print website URLs, instructions, QR codes, or virtually any other details you want on the display boxes. The simpler it is to order more items, the likelier your clients are to order more products.
Ease for Retailers
It's especially for retailers: some boxes, like display shippers, are able to go right onto a shelf inside a retail store. With a customized print job, this won't just cut back on labor expenses for a retailer, yet it'll carry branding advantages for both retailer and supplier. The supplier automatically will have their brand image and their products on store shelves with eye and foot traffic brought in by a retail store, and a retailer benefits by incorporating a trusted product's image and logo with the shopping experience they'll offer their customers. It is win-win!