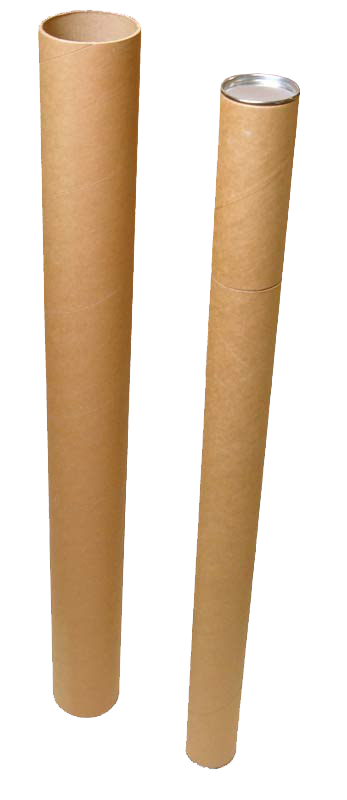 There are all sorts of containers and boxes popping out left and right. Retailers nowadays are lucky as the selection of containers for their items is growing more and more extensive and creative. What they have access to are stylish and efficient containers like boxes and mailing tubes to ship or to present their items in. One particular container that remains to be popular across retailers are mailing and shipping tubes and the top companies love them for a good reason.
Basically, mailing tubes are made from various materials including fiber, cardboard, and even plastic. This type of container is specifically designed for items that are oddly shaped and those that vary in length and size such as art tools, make-up kit, etc. Most of these items are better off in a cylinder rather than a typical container box for a better safekeeping or delivery. The mailing tube is also perfect for items such as documents, print-outs, or manuscripts to avoid tears and folds.
Small and Efficient
A mailing tube is efficient in saving space because it is compact but is easily fillable with a lot of items. Compared to typical container boxes that you will have to make a lot of room for, mailing tubes are rather small and can be fitted to any tight space or storage quite easily. These tubes are actually perfect for retailers who have a lot of delivery orders to answer. Think of it this way, dozens of boxes can fit in the trunk of a car but if the contents of those boxes are placed in separate mailing tubes, more items can be placed in the trunk as the tubes are less bulky.
Safety
Mailing tubes also add an extra layer of protection to items. As the shipping and mailing tubes are more compact, there is less chance that the items contained may be damaged. Regardless of how bumpy the roads are, the items in the tubes are going to be safe from other unwanted issues such as tears, folds or cracks.
Stylish
Shipping tubes in Port Coquitlam are promoted for a lot of reasons and one of those is the fact that the tubes they offer are rather stylish and chic. For retailers, this adds an advantage in promoting their products because the tubes look presentable enough that customers might want to reuse them for other purposes. As a result, whatever brand these tubes carry will be promoted around quite efficiently.
The future of shipping could be through mailing tubes. These containers offer a ton of benefits for companies and it certainly is one item that they should consider getting if they want to be more recognized.