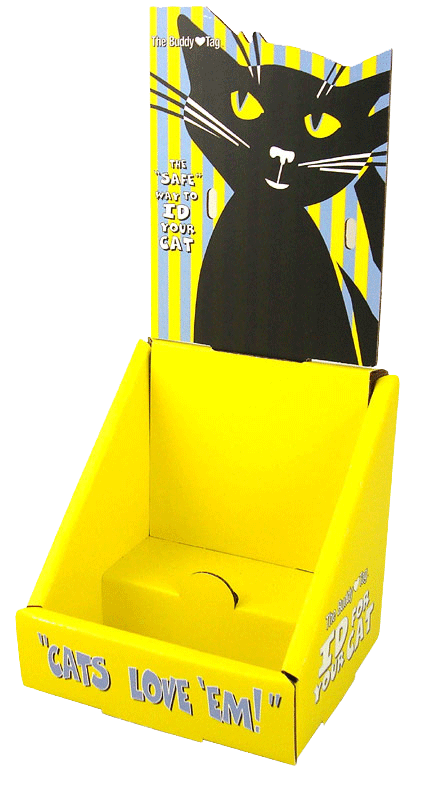 Marketing is ever evolving and companies and businesses that refuse to go with the changing times are most likely going to stay where they are and will never have hopes for success. However, while digital marketing has certainly revamped the way people advertise, traditional marketing still helps in getting a loyal following for businesses. As such, items like corrugated point-of-purchase or POP displays are still proven effective for establishments.
Retailers can do a lot with a point-of-purchase display. This helpful marketing technique is old and traditional but that it is far from being obsolete in today's more digital-centric consumers. Because of its versatility and effectiveness, point-of-purchase displays are still making its way to stores worldwide. Here are a few reasons why people love this style of advertising so much.
It is Cheap
SEO and digital marketing, while effective, are both expensive marketing techniques best reserved for major businesses with loads to spend on marketing. On the other hand, point-of-purchase displays are cheap and easily accessible by all business sizes. Just because it is cheaper than digital solutions, it doesn't make it any better. For businessmen, it's worth noting that customers are still drawn to creative displays they can touch and see.
It is a Great Addition to Stores
What's great about point-of-purchase displays is that it can spruce up a boring establishment through its vibrant design and features.Corrugated POP displays in Surrey, B.C., for instance, are creatively made and people go to it just because of that. Other than being a neat addition to a boring establishment, the amount of information business owners can add to these displays are tremendous.
It Doesn't Become Outdated
Say what you will about digital marketing but the fact remains that the content on the internet becomes obsolete with time. One content advertisement from a company could become useless in about a few months as people begin to visit other pages. On the other hand, point-of-purchase displays don't become obsolete and outdated. As long as people visit a store or come across these displays somewhere, it'll help direct the customer to the brand or company that the display is made for. As such, it is efficient, effective, and creative all at the same time.
While digital marketing has certainly revolutionized marketing as a whole, people can't easily forego with traditional marketing techniques that have helped countless companies grow. By adopting these traditional marketing techniques, a company will grow in no time.