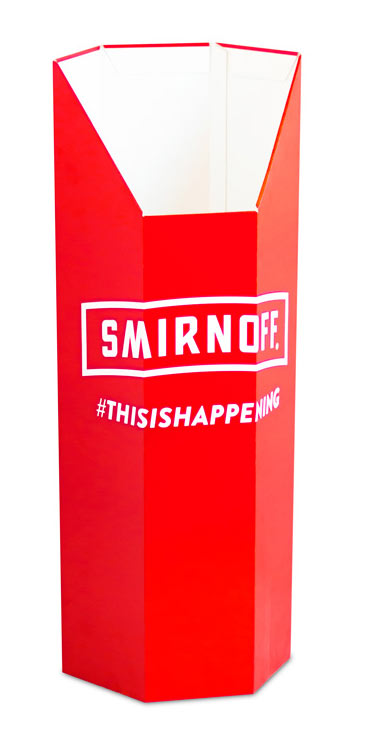 Trade events are important occasions for businesses to showcase their offering to the local market. Businesses can visit stands and learn more about why they should choose to partner or retail for these brands. Cardboard pop-up displays are an important aspect of the stands as they are used to attract attention and educate guests on what exhibitors have to offer. Here is why you should make them a part of your setup if you are an exhibitor.
Cardboard Pop-Up Displays: Lightweight Design
Cardboard is a lightweight material that can easily and affordably be shipped from one location to the next. Trade fair events and exhibitions tend to be held in a sequence so that exhibitors can travel across the country or territory and participate in each one. When the stand is made up of pop up displays, they can easily be shipped affordably from one place to another.
Cardboard Pop-Up Displays: Sturdiness
Despite being lightweight, these displays are quite able to hold their own. This is due to the corrugated cardboard used in their construction that makes the structure sturdier. When you have people milling around and have to keep folding up and setting up the display at each new location, you need to work with materials that are sturdy and can withstand repeated handling.
Corrugated Pop Displays: Easy Setup
One of the best aspects of corrugated pop displays is that they can easily be set up, you do not need a professional to come in and do the work for you. Because the structures easily fold, it is simply a matter of opening them up correctly and standing them in the appropriate position. Combined with being lightweight, this is work even one person can accomplish on their own.
Versatility
Cardboard pop displays can be made to a wide variety of specifications. They can be made to various size dimensions, incorporate other materials like fabrics and metals, and even be fitted with wheels to allow for easy transport. They can also be further customized in terms of color, graphics, and imagery. Whatever information you want to be printed on them that is to make your brand more easily identifiable and distinct, or information on the products or services you offer, it can all be included on the exposed surfaces.
Affordability
Cardboard products tend to be highly affordable, even when it comes to large corrugated pop displays. And, because of their durable design that allows for repeated use, it is an investment that will last a long time. You get excellent value for money by choosing pop up displays for your trade events.