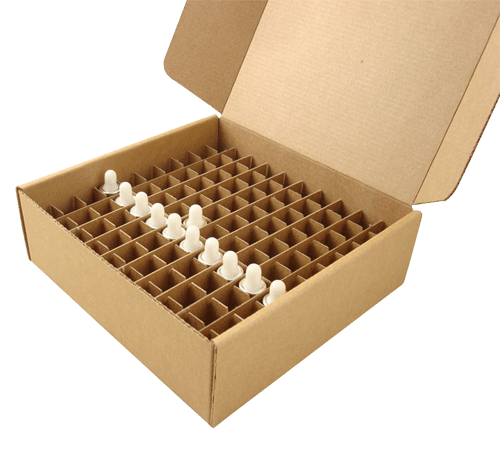 If you are interested in developing an eco-friendly shipping and packaging solution for your business needs, corrugated cardboard is a great solution. Unlike other materials that are chemically engineered and contain harsh dyes and other toxic materials, cardboard is a recyclable and renewable. Find out how corrugated box partitions and other chipboard shipping options can help your business to become more environmentally-friendly.
Eco-Friendly Characteristics of Corrugated Cardboard
Are you interested in using corrugated cardboard within your business? Consider these great eco-friendly characteristics of the material:
Energy-efficient. Certain packaging materials will require extensive resources, time, and energy to create, which can have a negative impact on the environment. Creating corrugated cardboard doesn't require considerable energy to produce, making it an energy-efficient packaging option.
Reusable and recyclable. Think about the packaging and shipping options that you've used in the past. Were you able to repurpose those materials in some way? If not, they likely weren't eco-friendly. Corrugated cardboard, including chipboard partitions, can be used and reused. Corrugated cardboard options are collapsible, so you'll be able to store them and use them again in the future if needed. You can also recycle the materials so that they can be broken down to create new cardboard products.
Renewable. Tree pulp is the primary material used to make corrugated cardboard. Since trees are constantly being replanted, you can consider cardboard to be a renewable material, and it is one that we don't need to worry about depleting from the environment.
Other Benefits of Corrugated Box Partitions and Packaging Materials
In addition to providing an eco-friendly packaging solution for your business, corrugated boxes and box partitions can offer a variety of great benefits. These materials are light weight, which can keep your shipping costs low and make it easy to handle your packages. Whether you are creating corrugated box partitions or a corrugated shipping box, high quality graphics can be printed on these materials, making them great marketing tools to advertise your logo and business. Additionally, since these materials are highly-customizable, you'll be able to create an effective packaging option for all of your product needs.
If you are trying to find an eco-friendly shipping and packing option for your business, you should commend yourself on the great decision to invest in corrugated cardboard packaging options. Choosing an environmentally friendly option will reduce your carbon footprint while showing your customers that you are an environmentally conscious organization.
[11/3/15]