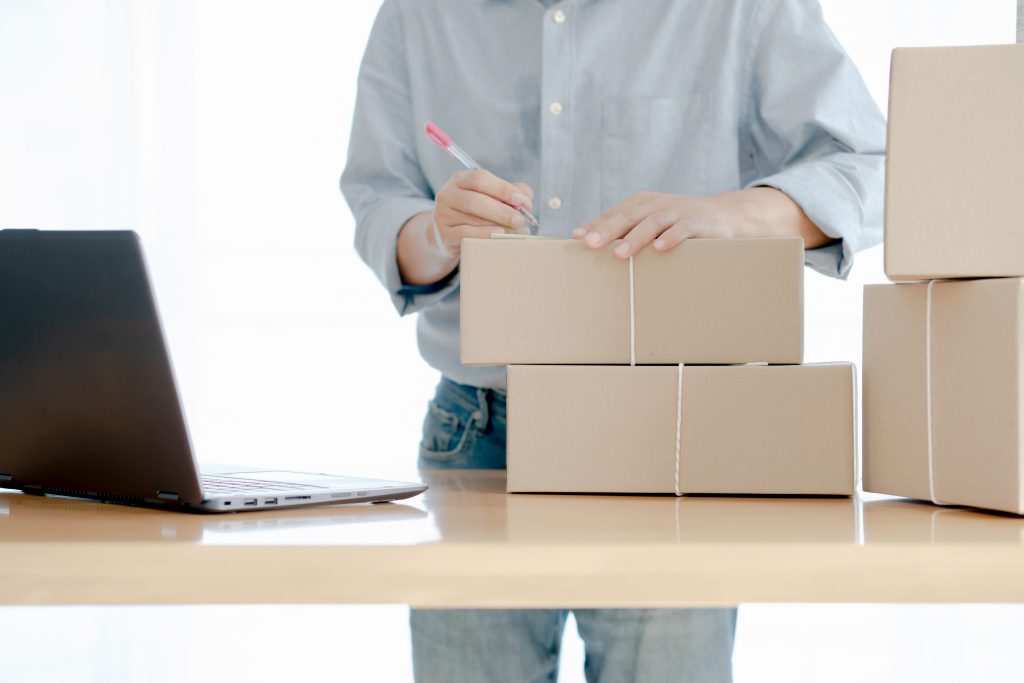 Corrugated cardboard boxes are the most popularly used shipping material. They are lightweight, strong, and customizable in a variety of ways that make them highly useful and versatile when it comes to shipping products. Some consideration however needs to be given when it comes to sealing them up before shipping a corrugated box out.
Corrugated cardboard perfect seal
Before you even start loading a corrugated box with contents, you will need to ensure the bottom side is properly sealed. Just folding over the flaps is not going to be enough unless you are transporting feather pillows. Anything else that is reasonably heavier will end up falling out of the bottom once you lift the loaded box. Use packing tape to seal the edges of the larger box flaps that should be brought together last. You can also choose to further reinforce boxes that will be used for heavy loads by sealing the outer edges along the bottom.
Corrugated cardboard fold
Start by folding the shorter flaps that face each other, before folding the larger flaps. While it may seem that an interlocking flap arrangement is stronger, it tends to weaken the box. Fold the flaps correctly before using packing tape to seal the edges. The H shape-sealing pattern is the best for ensuring the box remains stable and the contents secure.
Perfect packing tape for the corrugated box
There are many different types of packing tape; however, the best option for corrugated cardboard boxes is water-activated tape. This tape has a strong adhesive gum coated onto Kraft paper. Once activated using water, the adhesive is absorbed into the carton material and bonds strongly. It is an excellent safety measure as it is impossible to remove this tape from the box without leaving evidence of tampering. It is also able to strongly withstand rough handling, allowing the contents of the box to be well secured for the duration of the journey.
Corrugated box protective contents
When loading a corrugated box with contents, ensure a good fit. Businesses should invest in custom boxes that better fit the sizing of their products. This should be complemented with the use of filler material that will fill voids and provide added cushioning. Without filler, products can end up rattling about inside the box and becoming damaged from even minor impact. Filler, like wrapping paper, bubble wrap, inserts, and packing peanuts, help protect the contents of the box during transit.