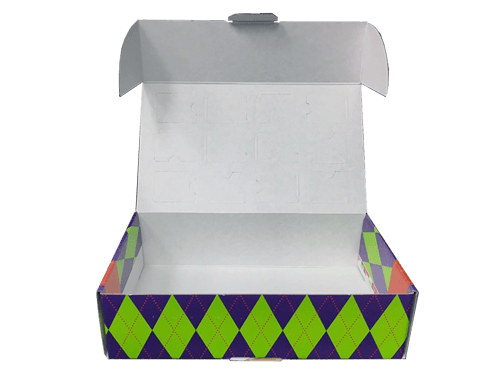 Die cut containers are customizable corrugated cardboard boxes with an intricate design to fit any product of shape and sizes. They are effective packing materials that not only protect your items but also provide a different look that can make your products unique.
Die cut boxes come in many different designs including packaging for laptops or a hinged lid self-locking, parts tray for small items like fasteners and screws, pizza boxes in different sizes, and storage box for filing archive documents. They can also be used to pack catering products like cakes and pies, or wine boxes for display or as corporate gifts.
Benefits of Using Die Cut Containers for Your Products
Die cut boxes can be customized to fit whatever product you have. They are high-end packaging materials that offer a unique look and design to what your company offers. These corrugated boxes are also focused on your branding and the message you want to convey to your prospective clients, making them the ideal packing material for advertising.
Competitively priced, die cut packaging boxes can also be produced based on your specifications. Single-walled or double walled boards create a sturdy protection for your items making it one of the most reliable materials for delicate materials.
Having a uniform shape and style, die cut packaging create a professional look. They have their own tabs and slots to secure your items without needing tapes, glue, or staples to secure what's inside. Your items can be safely enclosed until the customer opens it. They are the perfect materials to use if you want your product to arrive at its destination without enduring damages.
Give Your Die Cut Containers Life With Custom Prints
A perfect packaging not only gives your company a unique look but also makes it recognizable to people. Advertising your brand through die-cut corrugated packaging supplies will be helpful in terms of making your brand visible to your audience. Their excitement and fascination when opening the customized box will be sufficient enough to keep them glued to what your company offers.
Along with your company logo and the message you want to impart, your customized die cut cartons can be printed accordingly. Their intricate design, a wide range of available sizes and print options are some of the best characters of die cut containers. Not only that, die cut boxes wholesale in Montreal, Quebec can save your company additional expense with other forms of packaging that offer less protection and minimal promotional benefits.