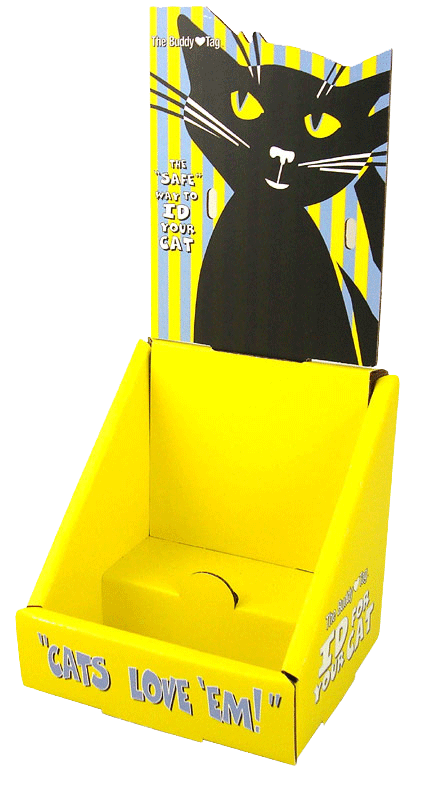 The problem with most shoppers is their little attention span for small or promotional products that when mixed with regular items become less visible. If you own and manage a small convenient store or work for one, having a countertop display will not only entice your customers to try what's new but also make every item in your shop sellable.
Countertop or POP displays are small corrugated boxes that fit the product inside. Usually designed with an enticing message, they are the most effective and fascinating way to get a customer's interest in something new.
Usually located near the counter, using a promotional counter display is an effective strategy to entice people while they are waiting in line. The subtle way which attracts a customer while he is paying for his purchase give your store additional revenue and at the same time promotes the product displayed.
A Counter Display is a Cost-effective and Powerful Way to Attract Impulse Buying
Supermarkets and convenient stores can benefit a lot by using POP display boxes. Their functionality and eye-catching display create interest in people by drawing a positive attention to the item or merchandise.
Impulse items that are useful, trendy, and seasonal always make it to every customer's hand provided they captivate your buyers to stop, notice, and possibly try the item. In many ways, it is a win-win situation that allows effective advertisement and generates revenue both to the store and the manufacturer.
Tips To Create the Perfect Counter Display
Most grocers use display boxes in Toronto, Ontario because it is a good way to make small and less inviting items sellable. The attractive box display and the captivating message make it ideal for promotional items to vend.
One way to get your product noticed is to create shelf-ready boxes that are out of the box. This means creating a well-designed and crafted display box that adds a maximum impact to the product at hand. Using the appropriate art and font to draw attention always helps attract compulsive buying.
Also, remember that POP displays are meant to be attractive. Using your company logo and brand colors along with colors that pop out has a bigger chance to get noticed than monotonous and lifeless countertop displays. Fluorescent hues have always been captivating especially for trinkets but makes jewelry cheap. So, it is important to have the appropriate design and the right colors to make it visible to potential buyers.