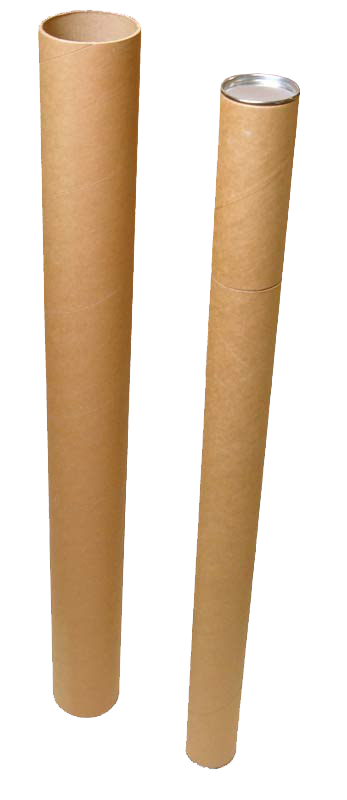 Fiber tubes are used for packaging items so they arrive at their destination safely. This is often used for fragile items including thin glasses, items with delicate filaments and other materials which fit inside the conventional form of a tube so it is protected.
Some cosmetics, lotions, and hardware materials including greases and anaerobic are also packed this way to prevent material leakage and damage. They can be manufactured using different materials such as hard plastic, laminate, aluminum, and the commonly used cardboard variety.
What Makes Mailing and Paper Tubes Reliable Packaging Materials?
These cylinder packaging materials are manufactured to be strong, convenient, and reliable. They can be customized to your exact specification with a wide range of dimensions and thickness.
What makes them special is that they can be adorned with various elements, colored papers, and labels to make them more aesthetically appealing. Presented as gifts, they can both provide an element of surprise and a good packaging that leaves your recipient astonished and wondering.
How Do You Keep Your Item Secured Inside a Fiber Tube?
Items placed inside a fiber tube is well protected because they are contoured based on the shape of the item. A bottle of wine can fit securely inside a tube being protected on all sides against any bump that may cause the glass to shatter.
If you are shipping a smaller item inside a big fiber tube, you need to consider putting fillers inside such as a packing peanut or even a bubble wrap to secure the item. This prevents the item from banging on the walls of the tube.
Tubes Can Be Used in a Myriad of Other Ways
Tubes for mailing are not just packaging materials but can be used in a number of ways. Depending on the size of the tubes, they can be used as an organizer for various materials including fishing poles, blinds, and rods.
Paper cans can be used to store kitchen commodities including salt, pepper, and other seasonings. Hard fiber tubes can be stacked together to form a cabinet partition for whiskey and wine bottles.
With some added materials, fiber tubes can also be used as a scratching post for your cat or as a cylindrical lighting for your bedroom. It can be recycled as a kids toy hot wheels track by adding some wheels on both ends of the cylinder.
Being creative and resourceful about the possibilities of fiber tube use can be virtually endless. It only takes a little imagination and a strong sense of responsibility to contribute to nature by recycling the old material.