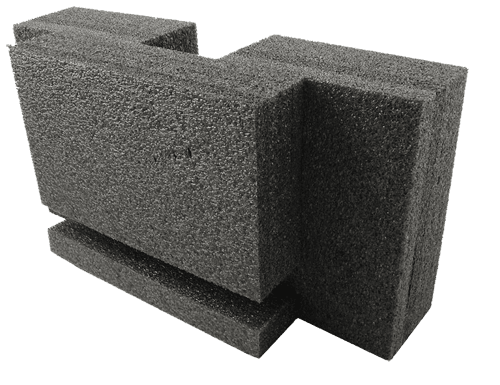 There are many box accessories that are helpful in keeping your fragile product in good condition during shipping but not all of them can offer the benefits that a foam insert in Vancouver, B.C. can provide. Before you decide on what kind of box accessory you will use for your goods when shipping, consider the following benefits of foam inserts first:
It makes packing more effective and efficient
When your company uses foam inserts, it would be much easier for your workers to pack your product, especially those that come with a variety of components. Since the insert is shaped according to the actual shape of your product even your new personnel will have no problem carrying out the packing process. Moreover, no time will be wasted packing your product individually with bubble wrap or other protective coverings before putting it inside the box.
It provides the highest level of product protection
If you are not going to use the right box accessories, transporting your product can be very risky. For one, your customer may receive a damaged product that will undoubtedly damage your company's reputation. You can also incur financial losses for damaged products since you have to replace them at no cost. All these risks can be avoided if you rely on foam inserts since it provides the best protection for your products. A foam insert is form-fitting, which means your product stays in place inside the box and is firmly secured. This means that it will remain in good condition even during the process of shipping.
It is aesthetically pleasing
It is more appealing to open a box and see that the product and its components organized beautifully inside because of the foam insert rather than having to dig through tons of packaging peanuts to find every part. Products with foam inserts also appear elegant and more expensive compared with other box accessories. This will leave a good impression among your customers, which can encourage them to refer your business to others. Ultimately, using foam inserts in your packaging box will improve your product image and will set you apart from your other competitors.
Given the above mentioned advantages of using foam inserts, it is clear that it has the potential to help your business more than other box accessories like packaging peanuts and bubble wraps. Consider using foam inserts and experience for yourself its positive impact on your business.