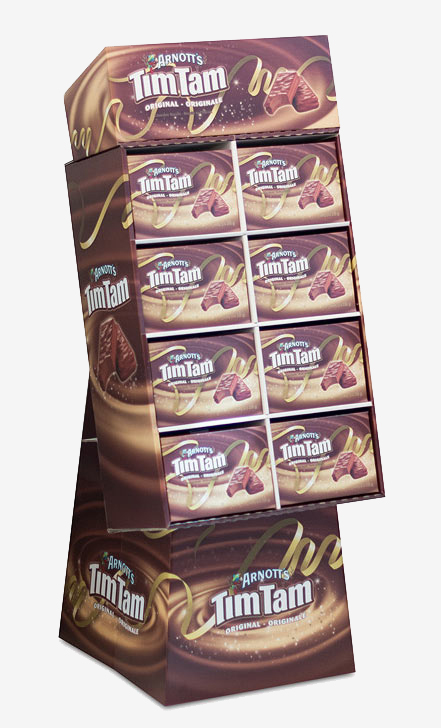 Using a display box is one of the most inventive ways to attract potential customers and have them try your new and exciting product. Point-of-purchase or what is typically known as a POP display is being used by convenient stores and big malls when they have a new brand out in the market to engage participation among its clients.
Work on The Location
Most of these promotions can be found on the counter beside the cashier for the most part, as a way to entice a paying customer and get them interested. This works in so many ways as a waiting shopper has a limited attention span which more often gets the product's interest.
As with any other materials, making your pop displays attractive can always get the attention of anyone and location plays an important role. Place your pop displays on locations where customers are less distracted such as the counter or the center aisle where they are thinking about what to buy.
Simple Designs Always Catch the Attention
Using simple designs that are easy to read and distinguish can be a good start when having your pop display created. Work on a design where the most critical information immediately grabs their attention. Excessive graphics, hard to read fonts, and poor light quality can be damaging to your marketing efforts as they all cause a customer to divert attention to something easily understandable.
"Simplicity is beauty," although a cliché, would work best when using display boxes as a marketing tool. They keep your product streamlined with a comprehensible design and fonts that can be well understood.
Keep Your Products Visible
Your goal for using a pop display is to sell the product and not the design. Making your product noticeable is a key to successful marketing strategy. Keeping your product visible may not immediately lead to a sale, but it will help people recognize your brand which can lead to a potential patronage in the future.
Keep Your Pop Display Fresh and Make it Consistent
One crucial element of keeping your customers interested is maintaining an air of freshness on your products and promotions. Regularly updating your pop displays will keep your target market interested in what you have to offer along with creating a reputable brand that is easily recognized.
When updating your pop displays, also remember to have a consistent design so people will easily recognize the new product you are marketing. This is most often where marketing fails because customers think of the product as something different from what you already have.