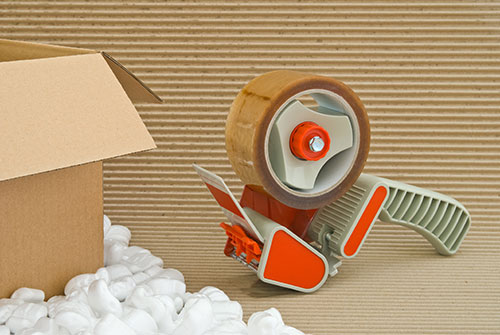 Small businesses tend to start with limited capital and therefore have to be careful about their spending until they begin to see revenues grow. This restricted spending also applies to their choice of shipping materials. As more consumers opt to shop online through e-commerce platforms, there has also been an increase in the number of businesses that are expanding their presence online to capture this market. This has made it necessary for even small businesses to ensure they invest in adequate stocks of shipping supplies. Here are the most basic types of supplies they will need to include in their inventory.
Shipping materials – mailers and boxes
The most basic shipping material is the mailer or box within which a product is packed. It is the primary security for the product and on which shipping information is placed so that shippers know where to deliver the package. Cardboard boxes are the most frequently used packaging material that can come in a variety of shapes, sizes, and styles. Mailers are a good option for shipping documents or flatter-shaped products. Both options can be customized to fit a range of products to better protect them and minimize shipping costs.
Filler and cushioning shipping supplies

Once you have customized your choice of mailers and boxes, the next consideration should be the interior filling. Many products are not box-shaped and thus when placed in the packaging, will have voids around them. Filler can be used to fill in these spaces. It can also be used to provide cushioning.
When products are being shipped, they will be subjected to varying degrees of handling that could lead to damage. Cushioning within the box can help protect the product from rattling around inside the box or mailer and becoming damaged. Filler can also act as a barrier if the packaging is damaged and liquid or sharp item penetrates the interior. There are various types of shipping materials that can be used for these purposes including bubble wrap, packing peanuts, and inserts.
Tape shipping supplies

These shipping supplies are used to seal and reinforce packaging so that it does not come undone during transit and allow the contents of a box or mailer to spill out. There are different kinds of packing tapes that can be used depending on the type of box. You can even have them customized in terms of color, width, or with branding messages.
Shipping materials label

This is the final step of the shipping process when you add shipping address details and other information as to the contents of the box that the shipper may require, such as how to keep the box in an upright position or if it contains fragile items. Shipping labels work well to display branding messages and logos.