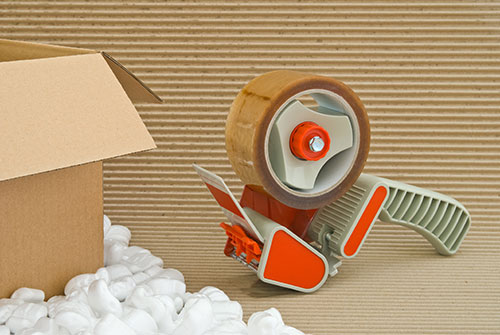 In the fast-paced world of e-commerce and shipping, having the right packaging and shipping supplies is crucial to ensure the safe delivery of products to customers. Among the wide range of options available, custom boxes have emerged as a popular choice for businesses seeking both practicality and brand representation. This article explores the types and uses of custom boxes, highlighting their importance as indispensable shipping supplies.
Shipping Supplies – Corrugated Custom Boxes
Corrugated custom boxes are renowned for their durability and versatility. Made from a combination of layers, including a fluted inner layer and two flat liner boards, they provide excellent protection against external impacts. These boxes are ideal for shipping fragile items, electronics, glassware, and other delicate products. Additionally, their customizable nature allows businesses to tailor the size, shape, and design to suit their specific requirements.
Shipping Supplies – Folding Cartons – Compact and Stylish Packaging Solutions
Folding cartons offer a balance between functionality and aesthetics. These custom boxes are often used for retail packaging, as they can be easily assembled and provide an attractive display for products. They are particularly popular in the cosmetics, food, and electronics industries, where the visual appeal of the packaging plays a significant role in consumer decision-making. Folding cartons can be customized with various finishes, including gloss, matte, and spot UV, to enhance their appearance.
Shipping Supplies – Elevating Your Brand Image
When it comes to premium products and luxury branding, rigid boxes are the epitome of sophistication. These custom boxes are constructed using sturdy materials, such as thick paperboard or chipboard, and provide exceptional strength and protection. Rigid boxes are commonly used for high-end electronics, jewelry, fashion items, and exclusive gift sets. The rigid structure allows for intricate customization options, such as embossing, debossing, foiling, and window cutouts, which elevate the perceived value of the packaged products.
Mailer Boxes – Compact, Secure, and Eco-Friendly
Mailer boxes, also known as shipping boxes or postage boxes, are compact and lightweight custom boxes designed to provide efficient shipping solutions. They are typically self-locking, eliminating the need for additional packaging materials. Mailer boxes are widely used for subscription boxes, small products, and promotional kits. Furthermore, these boxes are often made from Eco-friendly materials, making them an environmentally conscious choice for businesses aiming to reduce their carbon footprint.
In the world of shipping and packaging supplies, custom boxes stand out as versatile options that cater to various business needs. Whether it's corrugated boxes for sturdy protection, folding cartons for stylish packaging, rigid boxes for premium branding, mailer boxes for efficient shipping, or presentation boxes for showcasing products, the options are endless.
By utilizing custom boxes, businesses can ensure the safe delivery of their products while leaving a lasting impression on customers. So, when it comes to shipping and packaging supplies, custom boxes are undoubtedly an indispensable choice.