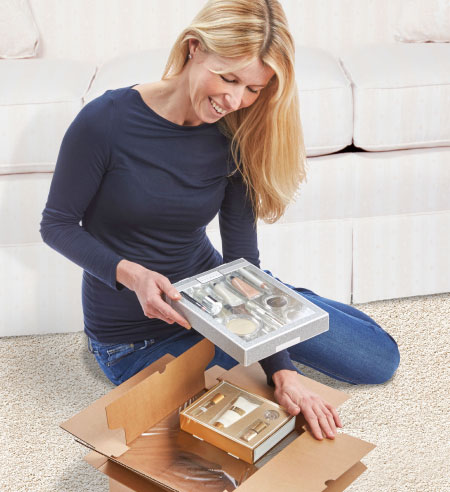 Holiday periods are often a high shopping season for many products. It is an opportunity that many businesses cannot afford not to capitalize on. One of the main ways to capture this market lies in the choice of packaging solution. This outward appearance can be a strong lure and show that your brand does keep up with the times and interests of shoppers.
Imitate
When deciding how to customize the design of your packaging, you need to look for inspiration. Consider the top brands in your industry and look at what designs they have used. Some will change up their design each year, while others remain more consistent. Take inspiration but do not exactly copy such designs to avoid negative publicity. Adapt whatever design you like to your brand and give it a fresh look.
Boxes
Holiday seasons are also gift-giving seasons. This is a good opportunity to invest in packaging product in boxes. The unboxing experience has become an important trend. Customize the box's appearance to reflect the season through the use of color, imagery, and writing. Go for simple but festive designs that are tasteful and stylish. Choose cardboard boxes that offer the benefits of being eco-friendly, lightweight, and protective.
Printed Bags
Bags help in carrying around multiple items when you are out shopping. Not to mention it allows for good concealment of gift boxes. This is another choice of a packaging solution that is well-appreciated by shoppers. Businesses can choose between plastic and paper bags. Plastics are however not eco-friendly despite being quite strong and able to withstand heavier weights. Paper bags are more mindful of the environment. A quality many shoppers appreciate in a brand. Paper bags can also be easily customized to match the holiday season and are especially useful when shopping for luxury products.
Embellishments
Packaging can easily be made more special with simple embellishments. Ribbons are a popular option. Simply choose a color suited to the season or have a customized design made up accordingly. Ribbons help add a special touch to gift boxes and can come in a variety of printed designs and accents like gold threading. Ornaments and embossed writing on boxes and wrapping paper are another way to go.
Cards
Including free cards with packaging can help endear your business to customers. You can pick a simple festive design and keep the card size small enough to be used for any gift size. Leave it blank so the customer is free to write their own message.