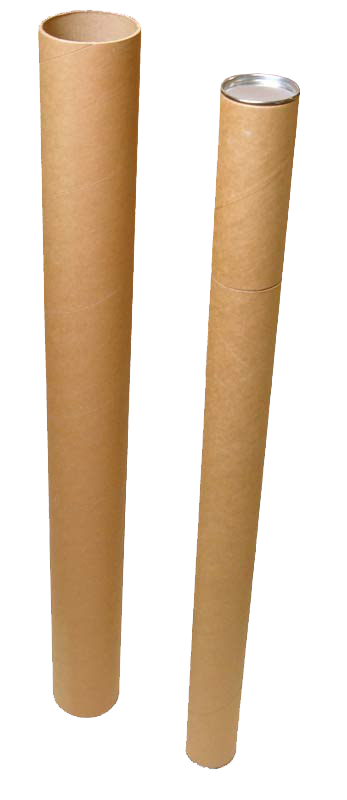 When you are shipping posters, paper banners, and several other materials that cannot be folded, a mailing tube can be the best way to transport them. It ensures that your document reaches its destination without being unscathed or crumpled, something that is vital especially when you are marketing the product.
Tubes for mailing in Ottawa not only secures the integrity of your document but also makes it unique and interesting. For important documents and several other elongated materials that need to be transported, a mailing tube is an ideal way of making sure your precious document or material arrives in one piece.
Mailing tubes are not just for your precious posters
Packaged materials come in various shapes and sizes which means they need to fit comfortably right within their containers. A mailing tube is the ideal way of shipping items which are unnaturally elongated and has odd shapes. Items like a fishing pole, posters, and banners, telescopes, or golf clubs would fit perfectly within an elongated cylinder so they do not incur any damage during shipment.
Known as document tubes, these cylinders can be used to roll up important documents, architectural blueprints, and various other foldable paper materials that could easily be damaged when sent through regular mail. They are given importance because the casing itself indicates the attention needed for the enclosed content. However, they can be used for an array of long items that will not fit in a regular box.
Looking for tubes for mailing in Ottawa
The Ottawa Canadian Post Office greatly considers parcels that come in a different packaging. A mailing tube is a priority mail because it contains can contain an important piece of paper or a delicate material that should be delivered quickly and with delicacy.
One of the few good things, when mailing an oddly shaped and elongated item or shipping an important document, is that tubes for mailing in Ottawa are not hard to find. They are readily available and can be acquired from the postal service or shipping agencies around the city.
Use plastic caps for an extra layer of protection.
Plastic caps placed at the end of each end will secure the item inside. Using a tape at the perimeter of the cover also ensures the cap will not accidentally open during transportation. It holds the poster of any item inside firmly so it reaches its destination safe and sound.