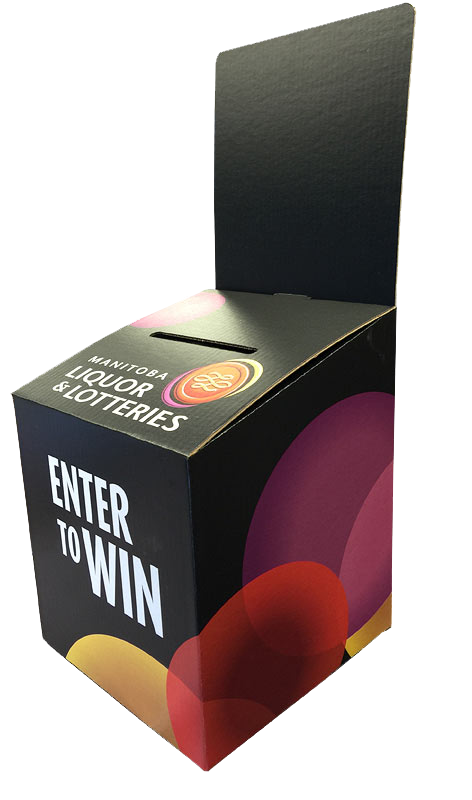 Are you thinking about hosting a promotional giveaway to draw attention to one of your products? This is a great way to promote your brand while getting potential customers excited about what you have to offer. Many businesses begin their efforts right in the retail store where their product is being sold, and a ballot box can help to ensure the process runs smoothly.
The Benefits of a Promotional Giveaway
There are a variety of great benefits to hosting a promotional giveaway or drawing:
They're affordable. Giveaways give you the chance to advertise your brand without needing to spend a fortune on TV ads or other commercials. You'll simply purchase one larger item, and in their effort to win that item, potential customers will learn more about your business.
Reach your target audience. Giveaways are a great way to grab the loyalty and attention of your specific audience. Just make sure that anything you are offering will be an item that your audience would find useful and would be happy to win.
Develop brand recognition. Consumers are constantly bombarded with business and product ads, and many of them are completely ignored. A promotional giveaway is something that potential customers will love to share with their friends, helping you to build greater brand recognition.
Test the market. If your promotional giveaway will actually be giving away one of your products, this could be a good way to test the market, especially if you have a new product. This shows that you are proud of the product that you are putting out and have confidence that the public will love it just as much as you do.
How a Ballot Box Can Help
A ballot box is a great way to hold a promotional giveaway for your business. Potential customers will be drawn to your product display if you use proper marketing techniques, including colors that stand out and the use of persuasive text. Once they find out exactly what you are offering, they'll be ready to sign up for your giveaway.
Ballot boxes can help you to stay organized when collecting participant information. Customers can fill out a slip of paper with their contact information, and rather than having these paper fragments thrown about haphazardly or placed into a fishbowl where anyone could pull them out, they will be slipped into a floor standing ballot box. This marketing tool will help your promotional effort to stay organized while looking professional to better market your brand.