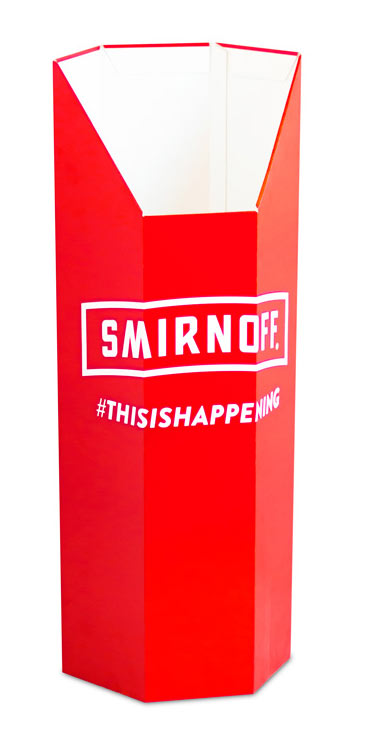 Launching a new product in the market can be a tough sell. Chances are there are already leading brands that will fight hard to retain their market share. While difficult, it is not impossible to break into the market. You just need to have a good strategy in play.
Informing the public of whatever new offering you have will be vital. A wholesale counter display is a good way to accomplish this. Often placed in retail stores, they are useful tools in connecting with your target clientele. Here is why these custom displays make for a good investment.
Easily Visible
Cardboard pop displays are easy to spot in most retail stores. This is because they are often placed in high traffic areas where most shoppers will get a glimpse. Even in less populated offices, they are often kept at a good eye level that makes them hard to miss. Made of lightweight cardboard material, they are safe to place on most surfaces without fear they are too heavy or will hurt anyone if toppled over.
Their design also tends to feature front-facing sides that are branded with advertising messages. This information shown on the display can help make the brand and product more memorable in observers' minds.
Convenient Sizing
A wholesale counter display can be customized to just about any shape or size. You can ensure they fit whatever marketing materials or product samples you want to load on them. You should also consider what size specifications retailers may prefer, depending on where the display will be placed. You do not want something so big you would have to find a less visible spot to support it.
Because these displays are typically made of foldable cardboard, they can also be space-saving. When not in use, they can be easily put in storage and unfolded as needed.
Attractive Design
There is much flexibility when it comes to the customization of these displays. Besides the dimensions, they can also be done up in a variety of attractive colors. Cardboard pop displays need to be eye-catching to draw the desired attention to the new products they are marketing. You can add illustrations and even equip it with media displays that play adverts on a loop.
Appealing graphics can be a big help in making the display stand out and encourage people to pick up whatever samples or pamphlets that are on the display.