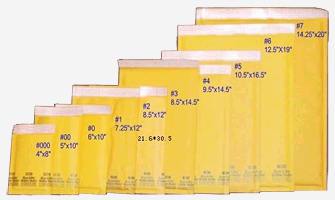 When people think of packaging for shipments, shipping bags are rarely the first to come to mind. Businesses are typically known for making use of cardboard boxes and paper envelopes to fulfill their packaging needs. These bags are, however, a worthy addition to the repertoire of any eCommerce business. Here is why you should include them in your shipping materials.
Shipping bags are affordable
Shipping bags are easily affordable. More so than cardboard boxes. They are very lightweight and space-saving meaning that you get to save even more when it comes to shipping costs to clients. With lower costs on your packaging materials and shipping costs, businesses can enjoy even greater margins on their sales. And just like with cardboard boxes, if you order them from a supplier in bulk, you can get discounts. Given their simple flattened design, you should not have a problem finding storage space for these materials.
Customization
You can have a packaging supplier customize these bags with your brand colors, messages, logos, and more. This will help to boost your marketing and branding efforts. It will also help build recognition amongst your clients when they see custom bags in your brand colors. It can make for great anticipation and a more enjoyable unboxing experience.
Shipping bags protection
These bags are usually used for small, hardy, and flexible items that do not require extra protection. However, if some level of protection is needed, they can easily be reinforced by wrapping the item in bubble wrap before placing it in the bag. However, it is best to stick to using them for small items that do not require that added protection. Larger items should be shipped in more suitable options like corrugated boxes.
Quick packing
The bags typically come with a self-sealing fold-over lip. You do not require shipping tape or any other adhesive to seal them. This makes packing them faster and more secure. The material that these bags are made from is easy to fix a label on as well. This makes it easier to prepare for shipping. Just slip the product in, seal, slap on a label, and you are good to go.
Eco-friendly
These bags can be made from biodegradable and recyclable materials. This makes them Eco-friendly and suited to brands and businesses that espouse Eco-conscious values. They are a fantastic way to reduce the introduction of harmful waste into the environment and hold strong appeal for consumers that prefer patronizing brands that demonstrate care for nature. Be sure to consult with your packaging supplier to ensure they can provide you with bags made from recyclable and biodegradable materials.