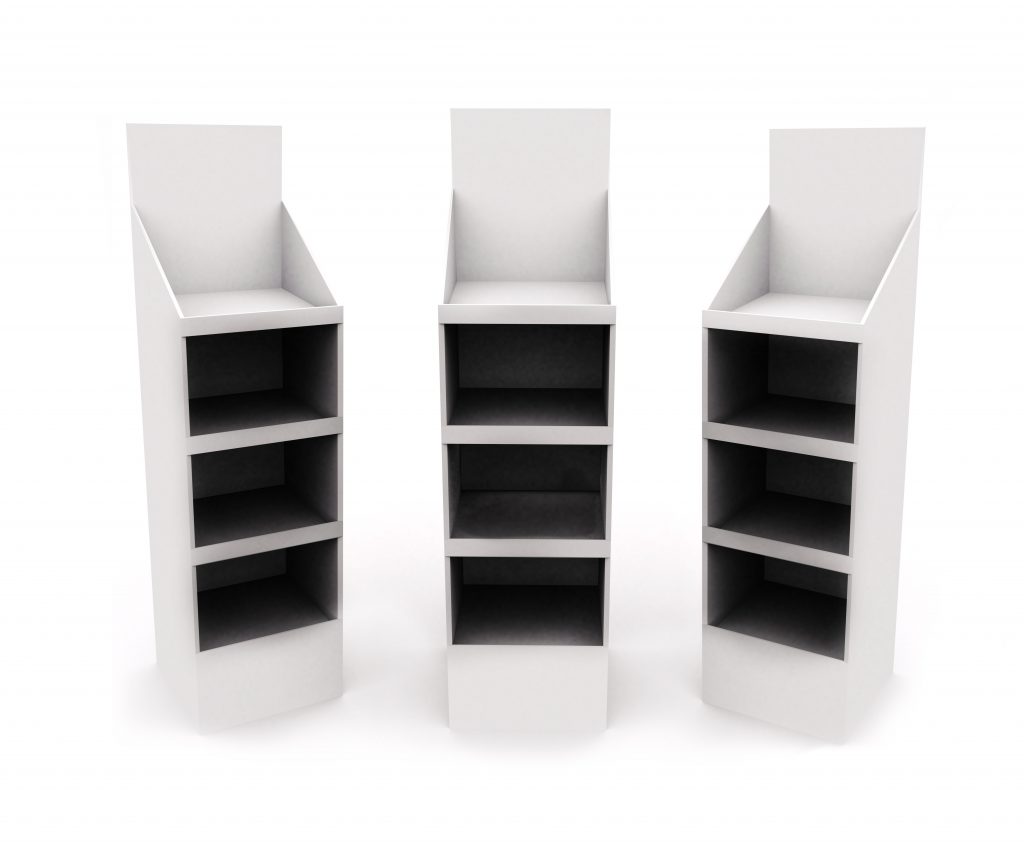 Point-of-purchase cardboard displays are often set up to help draw special attention to new products or special offers. They are the standalone, colorful, and often uniquely designed displays that quickly draw people's attention.  However, many manufacturers and distributors will want to bring notice to their products at the same time. It often becomes a competition to try and make these displays more outlandish and appealing than the next. Here are a few tips on how to make your brand's cardboard POP displays the more impressive of the lot.
Monitor Stock Level
Sales representatives must keep a good eye on the stock levels on the display. This is especially important during special discount offers as customers may be quick to take advantage and buy in larger quantities. And empty display can defeat the purpose if it is to clear stock.
Track Sales
Since the ultimate goal of such displays is to deliver faster and larger sales, do keep track of the sales levels across all the retail outlets you have chosen to set up the . Set a time to review these sales figures. They can help in deciding whether it would be worth it to request for an extension for the display to continue, and at which stores. You will likely find that the outlets where your displays do best are also the best place to launch new products and reward loyal customers with discount deals.
Utilize Bold Graphics
Capturing the attention of shoppers is the best way to attract their interest in your product. Most people enter shopping outlets with specific items in mind that they want to pick and check out. Using vivid graphics, bright lights, and bold design for your display can help draw their attention. Make sure that the overall effect is suited to your target demographic. For instance, cartoon characters will likely be more successful for children's toys than women's perfume. Also, ensure the height of the display also matches your target audience.
Pick Prime Location
One of the best areas to set up a display is near the checkout counters. This is where people have to wait in line and are more likely to be looking around for a distraction. Their interest is likely to be piqued as they just stand around waiting. Special offers and newly launched products that offer samples can hardly go unnoticed here. Food samples should be placed around the bakery, fresh produce, and deli counters. The smell of foods in the air can encourage the interest of those walking past.