Transfer Tape and Cellulose Tape
To meet your budget and requirements, Instabox offers many different type of Transfer Tape and Cellulose (Desk) tape.
As an example, the 3M #600 Transparent Glossy Tape offer outstanding holding power and immediate grip. It last long and it is moisture and stain resistant.
The Tesa #53205 cellulose tape is easy to use. It is problem free clear tape that will not come off the edges or easily break. You can rip it by hand and it is very sticky.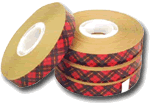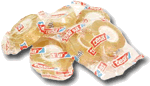 Transfer Tape and Cellulose (Desk) Tape
| | | | |
| --- | --- | --- | --- |
| COMP | DESCRIPTION | SIZE | QNTY |
| 1323 | Reverse Wound Transfer Tape | 12mm x 16.5m | 1 |
| 1313 | Reverse Wound Transfer Tape | 12mm x 33m | 1 |
| 1314 | Reverse Wound Transfer Tape | 18mm x 33m | 1 |
| 4960 | Reverse Wound Transfer Tape | 19mm x 16.5m | 1 |
| 1297 | 3M #810 Transparent Tape | 12mm x 33m | 1 |
| 1298 | 3M #810 Transparent Tape | 18mm x 33m | 1 |
| 1849 | 3M #810 Transparent Tape | 18mm x 33m | 1 |
| 1896 | 3M #810 Transparent Tape | 12mm x 33m | 1 |
| 1287 | 3M #600 Cellulose Tape | 12mm x 33m | 1 |
| 1288 | 3M #600 Cellulose Tape | 18mm x 33m | 1 |
| 3245 | Tesa #53205 Cellulose Tape | 12mm x 33m | 1 |
| 3246 | Tesa #53205 Cellulose Tape | 18mm x 33m | 1 |
| 3248 | Tesa #53205 Cellulose Tape | 12mm x 66m | 1 |
| 3249 | Tesa #53205 Cellulose Tape | 18mm x 66m | 1 |
| 3251 | Tesa #53205 Cellulose Tape | 24mm x 66m | 1 |